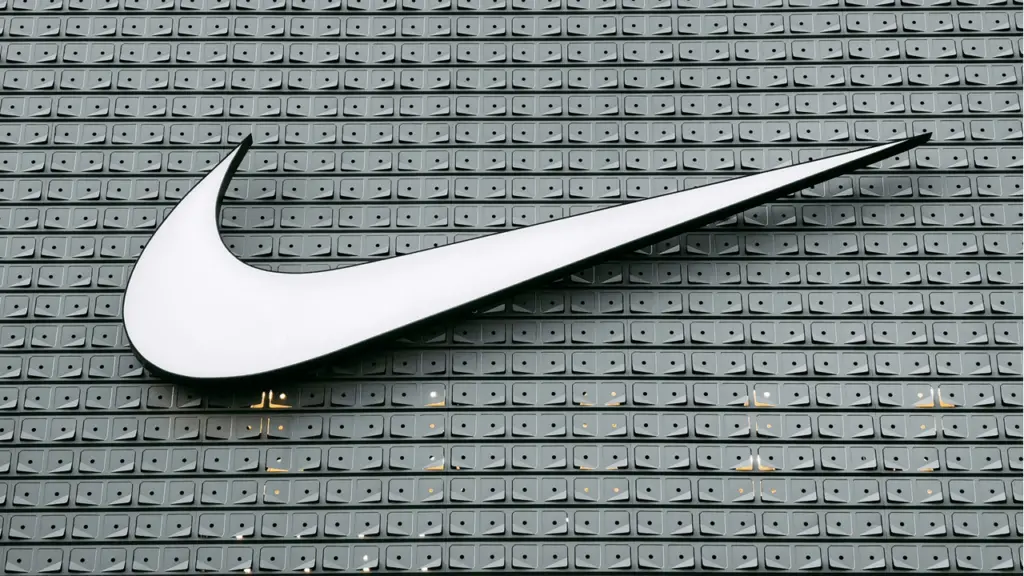 If you're an enthusiast when it comes to activewear, sneakers, or other sportswear, you would probably know about global brands like Nike, Addidas, Vans, Puma, Sketcher, etc. These global brands have been famous in the past as well as the present. Generation Z might be very different from Gen X or Y, but the global brands' sensation has not changed over decades.
Whether you're a Jordan lover or love to wear iconic sneakers, Nike is a brand name that comes first to your mind for quality. Nike has become more than a brand and turned into a sensation and cultural phenomenon for fashion, lifestyle, and sportswear.
However, you might wonder who owns Nike and who is behind these amazing slip-on. On the flip side, if you're someone interested in investing, you will be curious about the ownership structure of Nike to know more about the company.
Regardless of who you're and your motives, we will walk you through the ownership structure of Nike. We will also delve into the history of this global brand to give you a better perspective of the journey behind the success story we all see today.
Whether you're an investor, a curious consumer, or a die-hard sneakerhead, here's everything you need to know about who owns and runs the empire of Nike.
About Nike
Nike Inc., aka Nike, is an America-based athletic footwear and apparel company. The company was founded in 1964 as Blue Ribbon Sports, Inc. and renamed Nike Inc. in 1971. The company is headquartered in Beaverton, Oregon, United States. There is no doubt why Nike has become the largest supplier of athletic shoes and apparel. Besides, Nike's portfolio also includes manufacturing facilities for sports equipment.
Nike Inc. is a publicly traded company with its shares traded on NYSE, DJIA, S&P 100, and S&P500. The company, founded by Bill Bowerman and Phil Knight, has grown so big that there were over 76000 employees of the company worldwide with 1046 retail stores as of May 31, 2022.
Who Owns Nike?
Since Nike is a publicly traded company, it is not owned by any individual. Some individuals might have a controlling interest and voting right in the company, but it doesn't belong to a single individual. Several individuals or institutional investors own most publicly traded companies. Similarly, several individuals and institutional investors have an ownership share of Nike.
History Of Nike
Here is what you need to know about the roller coaster journey of Nike having several achievements, challenges, and events.
1964-1974: Foundation and Early Days
Nike, Inc. was founded on January 25, 1964, as Blue Ribbon Sports by Bill Bowerman, a University of Oregon track and field coach, and his former student Phil Knight. They initially functioned as distributors for the Japanese shoemaker Onitsuka Tiger, selling shoes out of the trunk of Knight's car during track meets.
However, by 1971, due to the end of the relationship with Onitsuka Tiger, they took a leap of faith and launched their own line of shoes. Graphic designer Carolyn Davidson designed the famous Nike Swoosh logo for a mere $35, and by 1972, the first Nike-branded shoes were launched. The name "Nike" comes from the Greek goddess of victory.
1974-1984: Rapid Growth and Branding
This decade witnessed Nike's growth as a dominant force in athletic footwear. 1979 marked a significant milestone when Nike introduced its Air technology in the Tailwind running shoe, paving the way for a series of innovative shoe designs.
1980 was monumental for Nike as it went public with its shares. Around this time, the brand began its relationship with advertising agency Wieden+Kennedy, which gave birth to some of the most memorable marketing campaigns in history. By 1980, Nike had achieved a 50% market share in the U.S. athletic shoe market.
However, the true game-changer came in 1984 with the signing of basketball player Michael Jordan, which created the Air Jordan line of shoes, which became a cultural and commercial phenomenon.
1984-1994: Global Expansion and Challenges
Despite the massive success of Air Jordans, this period wasn't just about smooth sailing for Nike. The brand saw increased competition from brands like Reebok. To fight this, Nike began diversifying its product line, entering various sports categories, from golf to soccer.
Nike also expanded its global footprint during this time. However, this rapid globalization brought challenges. The brand faced criticism and negative publicity over working conditions in some of its overseas factories, leading to calls for better corporate responsibility practices.
1994-2004: Redemption and Technological Advancements
The late 90s and early 2000s were about redemption for Nike. Facing backlash for its overseas labor practices, Nike took steps to improve working conditions and became more transparent about its production processes.
On the innovation front, Nike introduced some of its most iconic technologies. The late 90s saw the debut of the Nike Shox technology, which was a hit among both athletes and everyday consumers. By the early 2000s, Nike+ technology was launched in collaboration with Apple, integrating tech with sneakers and allowing users to track their performance.
2004-2014: Digital Integration and Sustainability
Nike embraced the digital age, integrating technology further into its products and marketing strategies. Nike+ continued to evolve, with new products and apps being released that catered to a growing community of fitness enthusiasts.
Sustainability became a focal point. In 2012, Nike released its Flyknit technology, providing a unique fit for athletes and a step toward reducing waste with its one-piece construction.NJDXDRX43
Moreover, collaborations flourished. From artists like Kanye West to fashion designers, the brand seamlessly blended street culture, fashion, and sports.
2014-2024: Towards a Better Future
Nike's focus in recent years can be characterized by its commitment to inclusivity, sustainability, and digital innovation. The brand launched initiatives to be more environmentally friendly, aiming to reduce its carbon footprint and waste. Sneakers made from recyclable materials and the use of renewable energy in production facilities highlight this commitment.
Inclusivity also took center stage. The introduction of products like the Nike Pro Hijab and the Nike Go FlyEase, a hands-free shoe, showed the brand's dedication to catering to diverse audiences.
On the technology front, Nike continued its push into digital realms. With the rise of e-commerce, Nike improved its online shopping experience, introduced AR try-ons, and leveraged big data to better understand and serve its customers.
Shareholders Of Nike
Before we dive into the shareholders of Nike, you should know about the types of shares. Class A shares are not available in the open market and can be converted into class B shares on a 1:1 basis. Class B shares are what are available to all investors of the company. The difference between the two classes is that class A shareholders have the right to select 9 out of 12 members of the Board of Directors in the company. Over 97% of the Class A shares of Nike are held by Philip Knight and his son Travis Knight together with their holding companies and trusts. Therefore, the Knight family has a holding control in the company's decision-making.
Here is what you need to know about the top institutional and individual investors and shareholders in Nike Inc.
Individual Shareholders
Here is the detail of the top individual shareholders of Nike Inc.
Philip Knight
As mentioned earlier, Philip Knight holds a major share portion in Nike and here are the details. He owned 29.15 million class A shares and 11.38 million class B shares of the company. The total ownership of Philip Knight is around 9.3% of the outstanding class A shares and 0.9% of class B outstanding shares.
If we talk about Philip Knight himself, he is the co-founder of Nike, who founded the brand with Bill Bowerman in 1964 under the name Blue Ribbon Sports. He remained the president of the company from 1968 to 1980 and again from 2000-2004. Knight and his family are ranked 25th on the Fobes list of billionaires, with a net worth of around $39.3 billion.
Mark Parker
Mark Parker is also a major individual shareholder of Nike, with around 1.4 million shares of the total outstanding shares. Parker entered the company to begin his career as a footwear designer in 1979. He remained serving the company in different leadership positions ranging from Consumer Product marketing to Global Footwear lines of the business. Parker is currently serving as Executive Chair of the company and has served as CEO, president, and Executive chair for 14 years. He remained the CEO of the company until 2019.
Andrew Campion
Andrew Campion is yet another major shareholder of the company, with 233156 shares of the total outstanding shares. His ownership in the company is about 0.01% of the total shares outstanding. He is also working at Nike as Chief Operating Officer since 2020. He joined the company in 2007 and remained serving in key positions like Chief Financial Officer and Executive Vice President from 2015 to 2020.
Institutional Shareholders
Here are the top institutional shareholders of Nike you need to know about.
Swoosh LLC
Swoosh LLC is a limited liability company that Phil Knight founded to hold his major shares in Nike. After he retired from Nike's Board in 2016, his son, Travis Knight, officially took over the company and his voting interests of Phil were transferred to Travis Knight. Travis Knight is also serving on Nike's Board of Directors. As of 2016, Swoosh, LLC had 257 million shares of Nike, entitling the company to 16.5% of total outstanding shares.
The Vanguard Group, Inc.
The Vanguard Group Inc is a registered investment advisor with worldwide recognition as an investment management company. The firm provides a broad investment selection to serve individuals, institutions, and financial professionals. Vanguard Group Inc. has a portfolio of $6.2 trillion in global assets under management. Currently, Vanguard Group holds around 8.239% of the total outstanding shares of Nike Inc. The ownership equals around 103.37 million shares of the company.
BlackRock Fund Advisors
BlackRock Inc. is also one of the major shareholders of Alphabet Inc. It was established in 1998 and currently has a presence in 36 countries. According to the recent proxy statement, BlackRock holds 56.77 million shares of Nike Inc. This entitles the company to 4.61% of Nike's total outstanding shares.
SSgA Funds Management, Inc
SSgA Funds Management, Inc. is an investment firm, and the company's services include investment advisory services, portfolio management, financial planning, and related services to individual and institutional investors. SSgA Funds Management Inc. holds 53.76 million shares of the company's total outstanding shares with 4.36% stakes.
Wellington Management Co. LLP
Wellington Management Co. LLP is also a reputable investment firm having recognition as the world's leading independent asset management company. It was founded in 1928 and has a portfolio of over US$1 trillion. The company also holds a major shareholding in Nike Inc with over 32.18 million shares of the company. The share ownership entitles Wellington Management Co. LLP to 2.61% ownership of the company's outstanding shares.
Other Shareholders
Other notable institutional shareholders of Nike include Capital Research & Management Company, Geode Capital Management LLC, AllianceBernstein LP, and Fidelity Management & Research company.
FAQs
Who are all shareholders of Nike?
The main shareholders of Nike with controlling interest in the company include Phil Knight, Mark Parker, Travis Knight through Swoosh LLC, Andrew Campion, BlackRock Inc., Vanguard Group Inc., and SSgA Funds Management Inc.
How many authorized shares does Nike have?
The latest financial information published by Nike has reported that the company had outstanding shares amounting to 1.5 billion shares.
What companies does Nike own?
Nike Inc. is a company that owns several world-famous brands you buy yourself. The notable names of companies owned by Nike include Nike Pro, Nike Golf, Nike+, Air Force 1, Air Jordan, Air Max, Nike Blazes, Nike Skateboarding, Nike CR7, etc. Nike Inc is also a holding company of brands like Jordan, Hurley International and Converse.
Does Nike own Adidas?
Although Adidas is no longer a family-owned business, it was sold in 1987 after Horst Dassler died. Currently, Adidas is owned by Adidas AG, the multinational corporate Group.
What country owns Nike?
Any country does not own Nike. Instead, it will be right to say that Nike is owned by a certain family or individuals from specific ethnicity. In the case of Nike, American businessman own the company's major shares, making it a company of American origin.