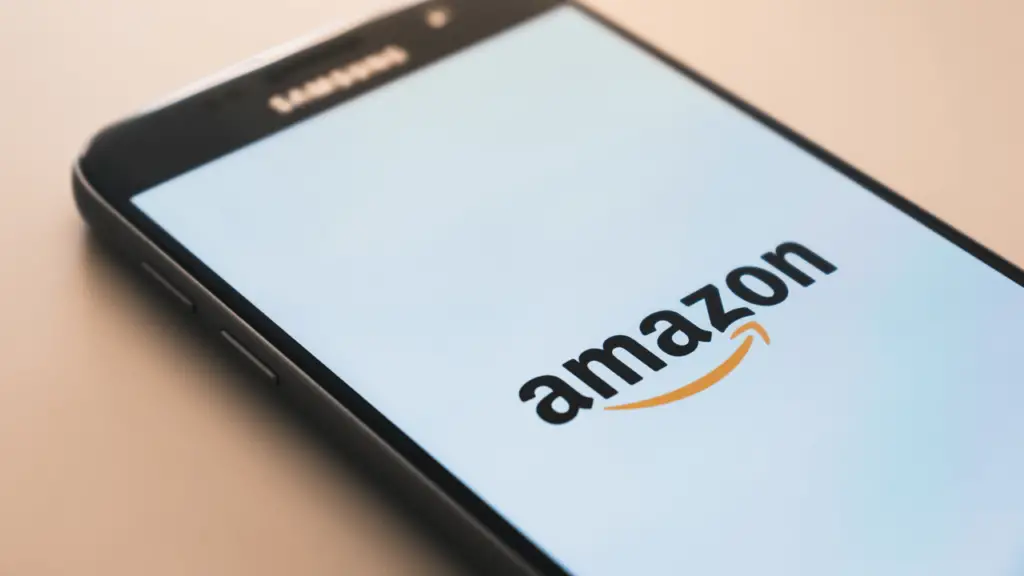 In the modern world we are living today, things have transformed a lot from what they used to be around 30 to 40 years ago. Whether it's about what you wear or what you eat, what you think or what you say, how you understand things or how you communicate, things have changed at almost 360 degrees.
Similarly, the general habits and norms of society as a whole have also changed. TVs have replaced OTT platforms, drive-thru cinemas have replaced conventional cinemas, ready-to-cook meals have replaced home-cooked meals, and online retailers have replaced physical shopping experiences.
When we specifically talk about online shopping, Amazon is the first name that might come to your mind. Amazon is considered a pioneer of online retailing and web service, providing one of the largest workforces. The company started as an online retailer of books and has transformed into the largest online retailer worldwide, dealing in almost everything you can think of.
Who are the people behind Amazon? Who owns the company? Is it Jeff Bezos? How can you buy shares of Amazon? How did Amazon become such a big success?
These might be some of the questions popping up in your mind when thinking of Amazon. In today's article, we will walk you through everything you need to know about Amazon. From talking about the shareholders and owners of Amazon to having a sneak-peak of Amazon's history, you will get to know everything.
So let's get into it. 
About Amazon
Amazon.com is owned by Amazon.com Inc., an American multinational technology company bringing revolution to eCommerce, cloud computing, digital streaming, online advertising, and artificial intelligence. While you might be only familiar with the eCommerce avenue of Amazon, the company has done a lot in other areas as well. Amazon Prime Video for digital steaming, AWS for cloud computing, and online advertising are some other successfully continuing avenues of the company.
Amazon, founded by Jeff Bezos in 1994, was an online retailer of books. However, the company expanded to become a global player selling almost every item, whether home decoration or self-care. The company has its headquarters in Seattle and over 950000 employees working at different locations of Amazon worldwide.
Who Owns Amazon?
Amazon is not a privately-held company but a publicly traded company whose shares are available to the general public for purchase. A single individual or institution does not own the public companies. Instead, the company's ownership is shared by every individual or institution holding an ownership share in the company's assets.
Some investors might be more interested in the company, making them influential in its decision-making. While others having minor shares do not enjoy controlling rights but they still have voting rights to the extent of their ownership. In the case of Amazon, the same applies. In further sections of the article, we will segregate the ownership of Amazon for better understanding.
History of Amazon
Before we talk about the owners of Amazon, let's have a sneak peek at the company's journey to become the world's largest online retailer from an online bookstore.
1994-2004: The Birth and Rise of an E-Commerce Titan
Like most pioneering companies, the company had a very humble beginning from the garage of Jeff Bezos in 1994. He chose Seattle due to the abundant availability of tech talent in the region due to the presence of Microsoft. He began to work on his online bookstore, for which he could pack and mail the orders himself. The first book of Amazon was sold in 1995, and little was known about the future of the company at that time.
Fast forward to May 1997, when Amazon went public on the NASDAQ stock exchange under the symbol AMZN. The company started selling music and DVDs in 1998 to expand its business line. By the end of the 1990s, Amazon had already become a sensation by expanding into business lines like hardware, tools, toys, electronics, etc. Finally, the journey starting in 1995 became global by launching the sites in UK, France, and German by 2000.
In the early 2000s, Amazon Marketplace was introduced, where individuals and third parties were allowed to sign up and sell their products along with Amazon's offerings.
2004-2014: Technological Advancements and Expansion into New Verticals
The period beginning in 2004 marked an era of technological upgradations as well as expansion into new verticals for Amazon Inc. In 2005, the Amazon Prime subscription was offered to customers, allowing them to enjoy exclusive benefits like two-day shipping, exclusive events, etc. Amazon Prime subscription was actually an initiative that drove more customers and cemented customer loyalty for the company.
The company was also working on its web services, which was finally launched in 2006 under the name AWS(Amazon Web Services). It was not long before the service gained traction to become a successful project for Amazon.
AWS began as a way to offer scalable web infrastructure for businesses, and by the next decade, it became the backbone of many internet companies, bringing in substantial revenue for Amazon.
The year 2007 was also a year of new beginnings for Amazon as Kindle was launched. It is an e-reader device that has proven to be the true revolution in the book industry. Yet another business window opened with Kindle's launch, and that was publishing Kindle eBooks. The project was a great success and started bringing in more revenue for Amazon which also helped the company to strengthen its feet in the digital content market.
The same era also marked other diversification milestones for the company, including Amazon Fresh in 2007, a fresh grocery delivery service, Amazon Studios in 2010, and film and TV production by the company.
In 2012, Amazon had already become the largest online retailer worldwide in less than twenty years of its existence.
The acquisition of Kiva Systems in 2012 for $775 million marked Amazon's interest in automating its logistics with robotics, a move that would redefine its supply chain in the years to come.
2014-Present: Dominance, Diversification, and Facing Controversies
Amazon continued to diversify and expand during the period starting from 2014 to the present day. In the mid-2010s, Amazon became the eCommerce leader as well as a technological powerhouse worldwide. The company also ventured into smart home products like Amazon Echo in 2014, showing the company's commitment to AI and smart technologies.
Amazon also entered into the physical retail space by acquiring Whole Foods in 2017 for $13.7 billion. The company integrated the brick-and-mortar grocery shopping experience with Amazon's e-commerce capabilities.
The decade also witnessed Amazon Web Services(AWS) growing dominantly in the cloud computing market. The service also became a significant profit driver for Amazon Inc. AWS also supported technological infrastructures of startups to Fortune 500 companies.
However, this era was not without its challenges. Amazon faced (and continues to face) criticism over issues like worker conditions, environmental practices, and market monopolization. The company also found itself under the scrutiny of antitrust investigations in the US and Europe.
The company has also reached over 300 million active customer accounts worldwide. On the innovation front, Amazon Go stores, launched in 2018, used sensors and AI to offer a cashier-less shopping experience, marking another leap into the physical retail world.
During the COVID-19 pandemic, Amazon continued to grow and hired over 100,000 employees in the US and Canada. However, the company also faced backlash as protests from Amazon workers in US and Europe for running normal shifts during a pandemic. Even more, Amazon had to face the music of legal complaints over its policies in Spain.
Jeff Bezos stepped down as the CEO of Amazon Inc. and became executive board chair. The new CEO of Amazon is Andy Jassy, who had also served as the CEO of AWS(Amazon Web Services).
Yet another event in the history of Amazon happened in January 2023 by cutting over 18000 jobs in the consumer retail and human resources division.
Shareholders of Amazon
Since Amazon is a publicly traded company, it is not owned by a single individual. Instead, the shares of the company are traded on the stock exchange from where anyone can purchase them. However, certain shareholders have majority ownership of the company, entitling them to controlling interests and voting rights in the company's decision-making.
We will overview the top individual investors and top institutional investors who have ownership of the company. Let's get into it.
Individual Shareholders
Here is a brief overview of the top individual shareholders of Amazon Inc. as per the recent data:
Jeff Bezos
Jeffrey Preston Bezos is the founder of Amazon and belongs to America. He was born in Albuquerque and was raised in Miami and Houston. He graduated from Princeton University in electrical engineering and computer science. As the founder of Amazon Inc., he holds the most ownership of the company at 9.653% of the total outstanding shares. The total number of shares held by Jeff Bezos is 992.63 million shares.
Andrew Jassy
Andrew R. Jassy, known as Andy Jassy, is an American businessman who remained associated with Amazon Web Services as CEO. He became the new CEO of Amazon Inc after Jeff Bezos stepped down as the CEO of the company. He is also a prominent individual shareholder of the company having 2.073 million shares of the company, which equals 0.02% of the total outstanding shares of the company.
Douglas Herrington
Douglas Herrington is also associated with Amazon as the CEO of Worldwide Amazon Stores. He leads worldwide online and mobile shopping experiences of Amazon. Douglas Herrington is the founder of KeepMedia and worked at Webvan on the company's executive team. He remained the CEO of the company KeepMedia before joining Amazon. Like Jeff Bezos, Herrington has also received his graduation degree from Princeton University. However, he received his MBA degree from Harvard Business School. Douglas Herrington owns 1.06 million shares which make 0.01% of the total outstanding shares of Amazon Inc.
Mackenzie Scott
Mackenzie Bezos is the former wife of Jeff Bezos, who divorced his husband in 2019 and got an entitlement to 25% of the entire stakes held by Jeff Bezos. Mackenzie Scott holds 2.593% of the total outstanding shares of the Amazon company.
Institutional Shareholders
The brief overview of the institutional shareholders of Amazon Inc. is as follows:
The Vanguard Group, Inc.
The Vanguard Group Inc is a registered investment advisor with worldwide recognition as an investment management company. The firm provides a broad investment selection to serve individuals, institutions, and financial professionals. Vanguard Group Inc. has a portfolio of $6.2 trillion in global assets under management. Currently, Vanguard Group holds around 6.864% of the total outstanding shares of Amazon Inc. The ownership equals around 704.279 million shares of the company.
Fidelity Management & Research Company
Fidelity Management & Research Company is an investment advisor to Fidelity's family of mutual funds. FMR has three fund divisions like equity, fixed-income, and equity. The company holds around 210.136 million shares of the company, equal to 2.048% of the total outstanding shares of the company.
BlackRock Fund Advisors
BlackRock Inc. is also one of the major shareholders of Alphabet Inc. It was established in 1998 and currently has a presence in 36 countries. According to the recent proxy statement, BlackRock holds 379.708 million shares of Amazon Inc. This entitles the company to 3.70% of Amazon's total outstanding shares.
SSgA Funds Management, Inc
SSgA Funds Management, Inc. is an investment firm, and the company's services include investment advisory services, portfolio management, financial planning, and related services to individual and institutional investors. SSgA Funds Management Inc. holds 331.89 million shares of the company's total outstanding shares with 3.24% stakes.
Geode Capital Management LLC
Geode Capital Management LLC is a global systematic asset manager that claims to provide exceptional experience to institutional investors. The company is based in Boston, America. It was founded in 2001, and the company's total portfolio of Assets under Management(AUM) was US$1.033 trillion. Geode Capital is also a major institutional shareholder in Amazon Inc., holding 1.61% of the total outstanding stakes. The total number of shares held by Geode is equal to 165.3 million.
Note: All the data included in the blog is the latest as of the time of writing. Any changes made afterwards will not be reflected in the blog. Therefore, users should use the quoted information at their own discretion.