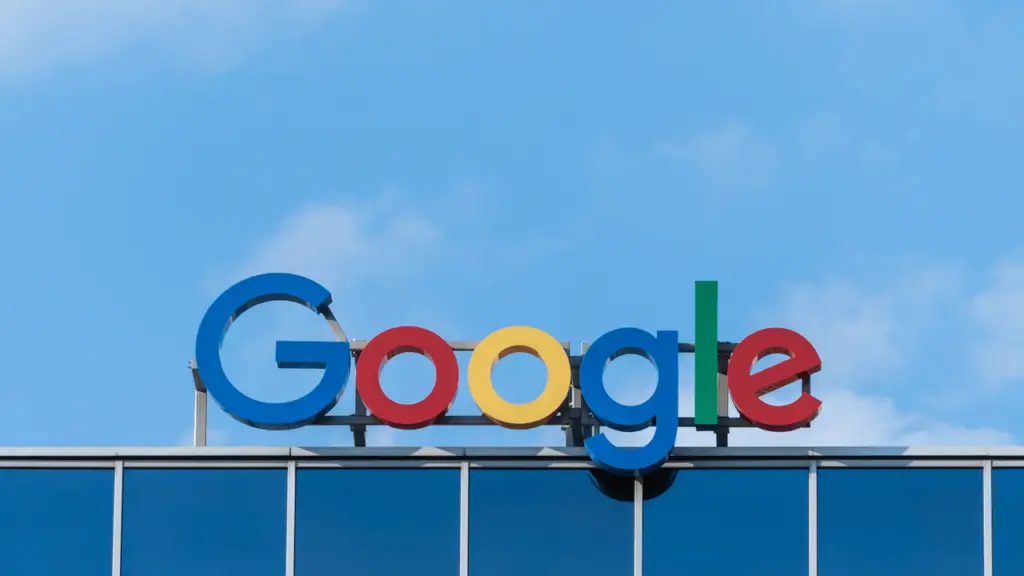 The world belongs to the internet, and we're just living in it. It is a phrase that rightly fits the scenario of the current era. The internet, technology, and IT have developed so much that it has completely transformed our lives. Even more, the big data, analytics, Internet of Things, cloud computing, and robotics have completely changed how businesses are run. In short, information technology has changed lives, businesses, societies, and the planet.
When we talk about the internet, it brings connectivity across the globe, making the vision of globalization a reality. However, the concept of the internet is not complete without talking about Google. Instead, Google is the understanding of the internet for many people.
Anything, anywhere, and anytime is what Google has enabled. People can draw the information they need with a few searches and clicks. Google is more than just a browser; the company's amazing people are doing a great job. From apps to devices and operating systems to solutions, Google is almost everywhere around us.
However, you may wonder about the owners of Google. So in today's article, we are going to walk you through the shareholders and owners of Google. We will also dive into the historical stream of Google to help you understand the knitting of Google's ownership. So let's get into it.
About Google
To begin, let's briefly overview what Google is, how it was founded, and the current stats.
So, Google was founded by two students at Stanford University in 1998. However, it was also in experimental mode with the name BlackRub from 1996-1998. Currently, Google is focusing on a lot of things related to IT, be it cloud computing, AI, search engine technologies, robotics, eCommerce, quantum computing, computer software, or consumer electronics.
Larry Page and Sergey Bin founded the company headquartered in California as a part of their research project. Currently, Google is one of the world's largest companies, holding a dominating market position in many niches ranging from email to navigation, operating systems to video on demand, and artificial intelligence to cloud computing. Over 139500 Google employees are working from different locations worldwide.
Who Owns Google?
You might be surprised to know that Google Inc. is not a wholly-owned company but a subsidiary of Alphabet Inc., an American company with major shares and voting powers in Google Inc. However, one thing should be clear: Google is a publicly traded company, and its shares are traded in the open market. You must be wondering why Google is not owned by its founders.
Therefore, we will break down the structure of Google's ownership in the later parts of this article. For now, you should know that there is not a single individual or institution that owns Google. Instead, the shareholders' ownership, control, and voting rights in publicly traded companies are decided by the percentage of ownership.
History of Google
How can we talk about the owners and shareholders of Google without having an overview of the history of the web giant? So let's dive into the stages of history Google has passed to reach where it is today.
1990s: The Genesis of a Giant
As mentioned earlier, Google was founded by two students at Stanford; the initial seeds for this plant were sown in early 1995 by two PhD students who wanted to design a search engine. They started working on the project and created BlackRub in 1996. The web engine had the unique capability of enabling
Its unique approach involved analyzing the "backlinks" to a given webpage. This technique was revolutionary as it judged a site's importance by the number of pages linking to it. After one year, Backrub transformed into present-day Google and the name was adopted as an inspiration from the mathematical term googol. In September 1998, Google Inc. was formally incorporated to begin the era of transformation that we're living in today.
2000-2010: Rise to Dominance
The first decade of the 20th century was revolutionary for Google. The journey of innovations started in 2000 when AdWords was introduced for businesses to run advertisements on Google. This innovation was also the beginning of Google's revenue model. And it was not long enough before Adwards became the major revenue source for Google.
Other services and products of Google introduced during this era are as follows:
2004: Gmail was launched, providing an unprecedented 1GB storage email solution.
2005: Google Maps redefined online navigation.
2006: Google acquired YouTube, the video-sharing platform, for $1.65 billion in stock.
In 2008, the company made a significant move in the mobile world by launching the Android operating system. Android's open-source nature meant that various manufacturers could adopt and modify it, allowing it to become a leading mobile OS globally quickly.
Meanwhile 2004, Google became a public company with an initial public offering (IPO) that raised $1.67 billion, giving it a market capitalization of about $23 billion.
2010-2020: Diversification and Expansion
The second decade of the 20th century was marked by diversification and expansion for Google Inc. Whether it was services of Google like the search engine & AdWords or its products like Chromebook, Google made several successful leaps.
Google Chrome was launched in 2011, and Motorola Mobility was acquired by Google in 2012. The reason for this acquisition was to enter the hardware market as well. In 2015, Google underwent corporate restructuring. As a result, Alphabet Inc. was given birth as a holding company of Google and its subsidiaries. This restructuring allowed Google's more experimental ventures, like the self-driving car project Waymo and health tech company Calico, to operate more independently.
Google also experimented with and emphasized Artificial Intelligence during the second decade. The launching of Google Assistant in 2016 is evidence of the efforts Google had made to integrate AI for the general public. Google Cloud also evolved to become a major player in the cloud computing space to challenge pioneers like Amazon Web Services(AWS) and Microsoft Azure.
2020-Present: Leading in the Age of AI and Beyond
Google's commitment to AI and machine learning became even more evident as the world entered a new decade. The company continued to invest heavily in AI research, with applications ranging from healthcare to climate modeling. The third decade has also brought several challenges for Google related to data privacy. In 2021, The Wall Street Journal's report claimed that a years-long program of Google, Project Bernanke, has been using data from past advertising bids to gain a competitive advantage over other ad services. This was reported in documents related to an antitrust lawsuit filed by 10 US states against Google in 2021.
The achievements or major milestones Google has achieved so far include acquiring MicroLED in 2022 for the development of micro-optics, system integration, etc. Furthermore, Google's ChatGPT has also been launched in early 2023. Google also announced to build more data centres in Ohio.
Disputes, Controversies, And Challenges
The challenges of the COVID-19 pandemic highlighted the importance of remote collaboration, and Google was at the forefront. Tools like Google Meet saw dramatic increases in use and underwent rapid evolution to cater to a world of working from home.
Questions about the ethical implications of AI and its use in areas like facial recognition and surveillance have also stirred debates.
Google's internal workplace culture has also come under scrutiny, with employees raising concerns about diversity, inclusion, and handling sexual harassment allegations.
Ethical concerns around AI, data privacy, and antitrust issues also brought Google under scrutiny. While continuing to innovate, the company had to navigate global concerns about the power and influence of big tech.
In April 2021, ten US states filed an antitrust lawsuit against Google.
In September 2021, the Australian government cracked down on Google to curb its capability of selling targeted ads. The government claimed that Google had become a monopoly harming other publishers, consumers and advertisers.
Shareholders of Google
Sundar Pichai is the CEO of Google, and many people believe that the company might belong to him. However, Google is a public company that a single individual does not own. Instead, it is owned by the parent company Alphabet Inc. Several individual and institutional investors own Google through its parent company Alphabet Inc.
In this section, we will break down the names and holdings of different investors. So let's get into it:
Individual Shareholders
Here are the top individual shareholders of Google Inc. you need to know:
Larry Page
Larry Page is the co-founder of Google, holding 19.8 million shares in Alphabet Inc., making up around 3% of the company's outstanding shares. Larry also remained the CEO of the company from the founding year 1998 till 2001. He also had the charge from 2011 to 2015. Besides, Larry Page remained CEO of Alphabet Inc. from 2015 to 2019. Larry is considered the fifth wealthiest person in the US, with a net worth of $120 billion.
Sergey Brin
Sergey Brin is also the co-founder and institutional shareholder of Google Inc. He is the sixth-wealthiest man in the US, with a reported net worth of $116 billion. Sergey Bin has 19 million Alphabet shares in his name, making around 2.9% of the company's outstanding shares. He is also a member of the Board of Directors of Alphabet Inc. and holds controlling rights in decisions of the company.
Sundar Pichai
Sundar Pichai is the man most people know as the face of Google Inc. He is the third major individual shareholder of the company with 88693 shares of Alphabet which makes 0.01% of the company's outstanding shares. Sundar Pichai is the CEO of Google & Alphabet and a member of Alphabet's board of directors.
Institutional Shareholders
The major institutional shareholders of Alphabet Inc. are as follows:
The Vanguard Group Inc.
The Vanguard Group Inc is a registered investment advisor with worldwide recognition as an investment management company. The firm provides a broad investment selection to serve individuals, institutions, and financial professionals. Vanguard Group Inc. has a portfolio of $6.2 trillion in global assets under management. Currently, Vanguard Group holds around 7.77% assets of Alphabet Inc., making it a notable institutional shareholder of Google.
BlackRock Fund Advisors
BlackRock Inc. is also one of the major shareholders of Alphabet Inc. It was established in 1998 and currently has a presence in 36 countries. According to the recent proxy statement, BlackRock holds 266.1208 million shares of Alphabet Inc. This entitles the company to 4.48% of Alphabet's total outstanding equity stocks.
SSgA Funds Management, Inc
SSgA Funds Management, Inc. is an investment firm, and the company's services include investment advisory services, portfolio management, financial planning, and related services to individual and institutional investors. SSgA Funds Management Inc. holds 216.873 million shares of the company's total outstanding shares with 3.65% stakes.
Innovations and Impact
Google has remained synonymous with innovation since it was launched in 1998. The innovations of Google have had a real impact on reshaping industries and consumers' daily lives. Here is a brief overview of major innovations Google brought and the impact they created:
Google's PageRank algorithm revolutionized web search by delivering more relevant results. This innovation laid the foundation for Google's prominence that has not ended yet.
Yet another groundbreaking innovation of Google was Google Maps which has entirely revolutionized navigation and location-based search services worldwide. Google Earth is also part of the bigger project, and it offers a stunning visual representation of the world.
Google developed the Android operating system to power smartphones and further extended it to tablets, wearables, and smart home devices, creating a diverse ecosystem.
The simplicity and speed of the Google Chrome browser also helped Google win customers again. Later, Chrome OS was also introduced with a vision of running web applications and managing cloud storage.
Not to forget, Google also acquired YouTube and became a dominant player in the online video streaming space. Since then, content creators and viewers have leveraged YouTube's platform to make it a hub for video streaming and content creation.
Google's commitment to open-source software is evident through projects like the Android OS and the Chromium browser project, which have significantly impacted the software development community.