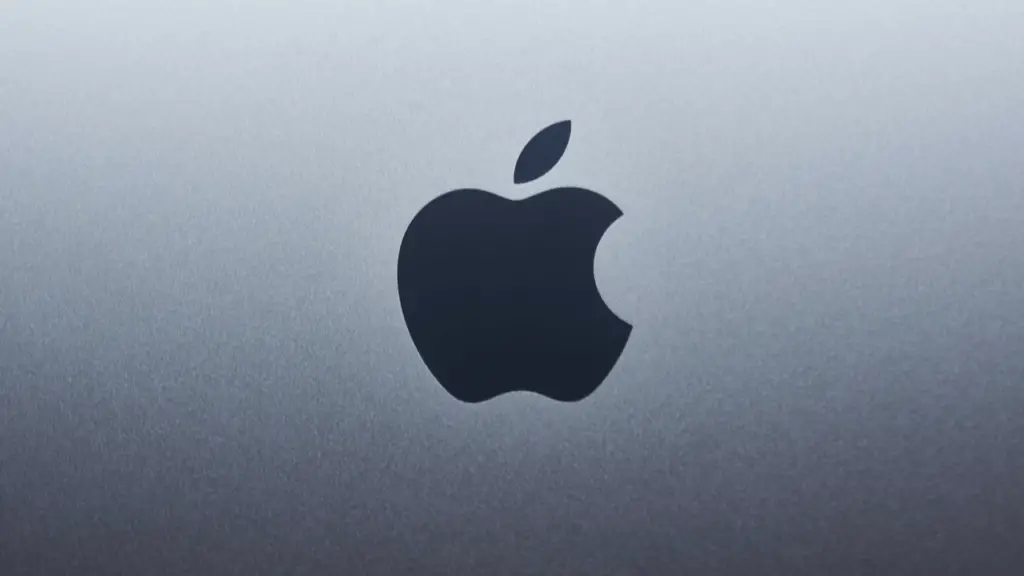 This is a debate that everyone finds us at some point in life. The idea of a college dropout became one of the world's biggest companies. When we talk about the purpose behind Apple company, they identify themselves as a company aimed at building the best products in the world that enrich people's lives.
The most popular products of Apple are iPhone, iPad, and Macbook, and the company has a presence and recognition in almost every part of the world. However, many people wonder how the company hierarchy is working after the death of the founder Steve Jobs. Who holds the ownership of Apple Inc.? Who are the major shareholders of the company?
And we are here to answer these questions. We will walk you through the history of Apple Inc., the products and services of the company, and most importantly, who owns Apple. We will also try to answer all of your FAQs so you know everything about Apple Inc., their managerial and shareholders hierarchy.
So let's get into it.
About Apple Company
We all know that Apple was the idea of a college dropout, Steve Jobs. However, a lot of people don't know where Apple started. Steve Jobs's parents lived on Crist Drive in Lost Altos, California, and Steve Jobs started operations of Apple right from there. The company was founded on April 1, 1976.
The foundations of Apple company were laid in the home garage of his parent's house. His co-founder Steve Wozniak was the one who designed Apple I computer. The third co-founder of the company, Ronald Wayne, who is rarely mentioned, is often pronounced as the unluckiest man in the world as he sold his stakes after just 12 days.
Apple Inc. is a publicly-traded company incorporated as Apple Computer Inc., with its headquarters in Cupertino, California. It's renowned as the world's largest technology company in terms of revenues as per stats of 2022.
Besides, the company became the largest per market capitalization in 2023. Apple Inc. is also the fourth-largest personal computer vendor and second-largest mobile manufacturer in the world. It implies that it won't be possible to imagine or talk about the computer and mobile manufacturing industries without a mention of Apple Inc.
Apple has a presence in most parts of the world, and there are more than 520 retail stores and 164,000 employees of Apple Inc. Besides, Apple Inc. has several subsidiaries worldwide, like Apple Studios, Claris, Braeburn Capital, InVisage Technologies, etc. One share of Apple Inc. is trading at $191.94 as of July 24, 2023.
Who Owns Apple Inc.?
You know quite a lot about Apple Inc. and its business in different parts of the world and industries. Since Apple is a publicly traded company, it implies that its shares are traded in the market, and the general public can purchase them. However, certain shareholders have major stock holdings in the company's equity.
Unlike popular belief, Steve Jobs or his heirs are not the owners of Apple Computer Inc. Instead, Apple Inc. is mostly owned by small shareholders who hold Apple shares from the market. In the coming sections, we will break down the shareholdings of different corporate and individual shareholders.
History of Apple Inc.
1976-1980 –Foundation Years
Steve Jobs and Steve Wozniak began the company along with Ronald Wayne. Jobs sold his Volkswagen Bus, and Wozniak sold his HP-65 to finance the design and manufacturing of Apple I. they debuted the Apple I at Homebrew Computer Club in July 1976, and it was soon sold after its debut. The sale price of the computer was $666.66.
The co-founders also managed to secure finance of $250,000 from multimillionaire Mike Markkula during the incorporation stage. Finally, Apple Inc. was incorporated on January 3, 1977.
Apple II was also designed and manufactured by Wozniak in April 1977. He introduced the computer at West Coast Computer Faire, and it was praised over the competitors since it was the only computer built with color-based graphics and open architecture.
In 1979, VisiCalc, one of the biggest business applications, chose Apple to release its app.
By the end of the 1980s, Apple had become a renowned brand in the US and one of the country's biggest computer manufacturers.
On December 12, 1980, Apple Inc. became a public company with a sale of 4.6 million shares at a price of $22 per share.
1980 –1990
After visiting Xerox PARC and exploring Xerox Alto, a computer built with Graphical User Interface, Steve Jobs was convinced that he must start developing GUI for future computers. It's when they started working on the project GUI under the name of Lisa, his daughter.
The Lisa was launched in 1983, and it was the first personal computer with  GUI. However, the project failed due to high prices and limited software titles.
Jobs took over the Macintosh division after being pushed off by the team of Lisa. The company launched Macintosh I in 1984, and it was the first personal computer to be sold without a programming language.
After good sales and growing numbers in the initial months, things started to go down in the case of Macintosh. The computer reviews highlighted the compromised speed and software of the computer since Jobs wanted to stick to the price point of $1000. 
Due to the sales slump, a power struggle started between Steve Jobs and then CEO John Sculley. Finally, John Sculley decided to bring down Steve Jobs from the Macintosh division. However, Steve Jobs planned a boardroom coup. But John Sculley acted quickly, called an emergency meeting, and removed Jobs from the Macintosh division with the unanimous support of the Board of Directors.
Steve Jobs left Apple in 1985 and took many employees with him to start working on NeXT. However, he remained a shareholder of the company. The other co-founder, Steve Hosniak, also left the full-time job at Apple and started investing in other ventures. Even he remained a shareholder of the company and a part-time employee as well.
The 'fifty-five or die' mantra of then Jean Louis Gassee worked for Macintosh II, and the sales kept growing by the mid of 1980s. However, after 1985, the mantra started backfiring, and the rift between CEO and COO ended with Jean Louis being demoted from the position. Michael Spindler got the role of Chief Operating Officer of Apple Inc. in 1990.
1990 –1997 –Restructuring And Redesign
1990-1997 was an era full of ups and downs for Apple Inc. During the early years, the lower-cost models of Macintosh did well, and sales also grew.
Apple launched its Powerbook in 1991 and also brought a major upgrade of System 7 for the Macintosh OS.
In the early years of the 1990s, the Apple II series was also discontinued.
Windows GUI also kept dominating the market and snatching the share from Apple products.
The continuous backfires, Sculley was replaced from the position of CEO and Chief Operating Officer Michael Spindler took over as new CEO in 1993.
The AIM Alliance between Apple, IBM, and Motorola was formed in 1994 to create a new computing platform.
Apple also introduced its Power Macintosh using Motorola's PowerPC processor. Apple also brought forward the idea for other companies to build Macintosh clones, and 75 distinct clone models were introduced over the next two years.
In 1996, Michael was replaced by Gim Amelio as a CEO with a Corporate rehabilitator reputation.
The company was focusing on multitasking OS and, therefore, tried to purchase Copland in 1994 and BeOS in 1996. However, the deal couldn't materialize. Apple was on the verge of bankruptcy, and BOD decided to purchase NeXT in late 1996 as their next operating system. Consequently, Steve Jobs came back to Apple Inc.
1997 –2011
Jobs joined the company as an advisor in February 1997 and was later nominated as the interim CEO of the company. He ordered to cancel 70% of the company's products, resulting in 3000 employees laid off.
In August 1997, he convinced Microsoft to invest $150 million in Apple with a commitment to continue the development of software for Mac.
Apple Store was introduced in 1997 with a build-to-order manufacturing strategy replicated from Dell.
In 1998, the iMac, an all-in-one computer, was launched, and 80,000 units of the computer were sold in the first five months.
In 1999, iBook was launched as a laptop for the consumer.
iPod was introduced in 2001.
Apple kept introducing new products and opening its retail stores in the US. The era was marked by the recovery of Apple and then growth to profitability. The years 2008 to 2011 were marked for Apple Inc. as it became the hero of mobile phones, with iPhone becoming very popular.
2011 –Present
In 2011, Steve Jobs died, marking the end of an era for Apple. Since 2011, Apple has been releasing new and improved iPhones, iPads, and cloud-synchronization models with iCloud. Apple also introduced Apple Watch on September 9, 2014.
In 2016, Apple achieved a milestone of 1 billion active devices worldwide.
In the same year, Apple was ranked among Fortune 500 companies as the no.1 tech company in terms of revenue generation. It was also ranked at 3rd number in overall rankings.
In 2022, Apple opened its online store for US consumers to order replacement parts for their iPhones.
In 2023, Apple Pay Later was launched for Apple Wallet users.
The company also opened its first outlet in India in 2023.
Shareholders Of Apple Inc.
If we look at the major shareholdings in Apple Computers Inc., the following are the top institutional and individual shareholders claiming maximum ownership of Apple company:
Individual Shareholders
The individual shareholders of Apple with higher stock holdings are mostly the insiders having executive positions in the company. According to the available data, these are the top individual shareholders of Apple:
Arthur Levinson
Arthur Levinson, an American businessman serving as the Chair of the Board of Directors of Apple Inc., has the highest number of shares as an individual. He has remained on the BOD since 2000 and owns 0.029% of Apple stock worth $1.2 billion.
Tim Cook
Timothy Donald Cook, aka Tim Cook, is the current CEO of Apple and holds about 0.021% of the stocks in Apple Inc. The net worth of his shares is $1.8 billion, and he has received these shares through various grants offered by the company.
AI Gore
AI Gore, an American Politician, is also one of the major individual shareholders of the company. He owns around 1685 shares of the company worth $149 million as of February 2023.
Jeff William
Jeff William is the current Chief Operating Officer of Apple Inc. and owns 489816 shares of common stock of Apple Inc., and his stake is valued at $644.57 million.
Others
Other notable individual shareholders of Apple Inc. include Andrea Jung(Independent Non-Executive Director of Apple), Luca Maestri(Apple's CFO and Senior Vice President), etc.
Institutional Shareholders
The notable institutional shareholders of Apple Inc. are as follows:
Vanguard Group Inc.
Vanguard Group Inc. has the highest stakes in Apple Inc, with 7.6% of all the outstanding shares. As of December 2022, Vanguard had 8.1% voting power in the company.
BlackRock Inc.
BlackRock Inc. holds 5.1% ownership and voting rights in Apple Inc., with around 1035008939 outstanding shares worth $171 trillion. The company owns approximately 0.1% of the company.
Berkshire Hathaway Inc.
Berkshire Hathaway Inc. also holds $ 151 billion stakes in Apple as of March 2023. It entitles them to 5.8% stakes in outstanding shares of Apple Inc.
Products Offered By Apple Inc.
Here is the list of different products and services Apple offers to its customers:
Products
Here are the main products currently offered by Apple Inc.:
Macbook
iPad
iPhone
Apple Watch
AirPods
TV & Home
Vision Pro
AirTag
Accessories
Services
The services offered by Apple Computers Inc. are as follows:
Apple Card
Apple Pay
Apple Music
Apple TV+
Apple Podcasts
Apple Books
Apple Arcade
Apple Fitness+
Apple One
FAQs
#1. Who Is Apple CEO?
The current CEO of Apple Inc. is Timothy Donald Cook, and he has been serving as CEO since 2011 after the death of Steve Jobs.
#2. Who is the richest man in Apple?
Tim Cook is the richest CEO in the world as well as the richest man in Apple, with a worth of $1.9 billion.
#3. Does Steve Wozniak own Apple stock?
Yes, Steve Wozniak is also a shareholder in Apple, but he doesn't hold a major stockholder in the company anymore.