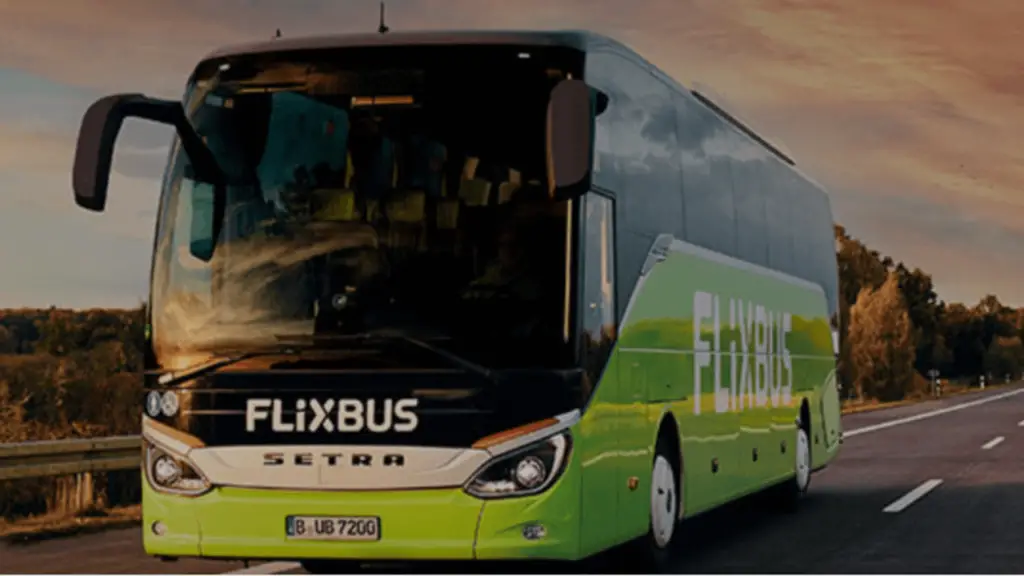 FlixBus is one of Europe's largest transportation providers, allowing customers to commute cheaply between cities by bus and rail. This firm is a remarkable mix of digital start-ups of an e-commerce marketplace and a mobility corporation. It has grown to acquire Europe's most extensive state-wide bus transport, assisting millions of travelers in reaching their travel destination. 
What is FlixBus?
FlixBus is a transportation solution that allows consumers to buy lengthy bus and rail tickets digitally rather than visiting ticket counters. It enables users to manage their bookings from their bed, arranging and renewing their reservations as needed. This company's concept arose sometime in 2011 by Jochen Engert, Andre Schwämmlein, and Daniel Krauss.
To compete with state-subsidized railroads, private enterprises were authorized to implement interstate trains and buses in 2013. The platform and privatization were introduced in the same year by the company's founders. Sadly, they were not the first ones released during that period. MeinFernbus, for example, had a special authorization in 2012 and began a year earlier.
Due to license restrictions, FlixBus only has one bus on the road at any one time and relies on its driver-partners for all operational aspects, which could replicate the Uber business model. However, their rivals were responsible for operating the buses. With its local driving collaborators, the firm grew at a considerably faster rate.
More importantly, their virtual products are essential to them. Some things that set them apart from the competition are the nonlinear pricing depending on actual consumption, such as the increased number of itineraries offered and the user-friendly interface. And therefore, the firm could buy many former rivals, such as MeinFernbus and PostBus, within a couple of years.
It was time for them to go for larger targets once they had dominated bus business in Europe. As a result, the firm changed its name to FlixMobility in 2016. Various transportation options for interstate travel have been unveiled from its brand new name.
FlixTrain, a rail service that connects cities, was inaugurated in 2018 and made nationwide commuting possible. That year, the service was offered in the United States as a means of expanding outside Europe's borders. 
How Does FlixBus Work?
Lengthy rail and bus trips are available via FlixBus. With the support of community bus operators, the firm can provide all of these services.
In fact, the bus is owned by the corporation for contractual purposes. They are responsible for the company's day-to-day operations, such as driving directions, selling prices, tickets, or advertising. At the same time, the associates like drivers are responsible for the transactional aspects of the organization.
Even if a firm changes hands, its buses retain the distinctive green color of the registered proprietor. As a result, they were capable of developing a reputation even while making themselves more visible to potential clients. Extra facilities include:
On-board Wi-Fi.
A variety of amusement selections.
The opportunity to reserve using an application or the company site through mobile or tablet devices.
FlixBus may be the most cost-effective way to go from point A to point B if you are on European finances. On the launchpad, you may also book rail journeys, charter a bus or for teams, or go on vacation to various places. The firm serves over 2,000 locations in 30 countries as of 2019. Likewise, the entity employs 350,000 drivers to make 350,000 journeys every day.
Check out what this platform offers; it is one of Europe's most handy transportation models.
Low-Cost Ticket
The most notable benefit of FlixBus is its low cost. Purchase your ticket for at least a month to receive the best deal. Since not all tickets are the same price, the ticket price rises just before the journey. Its admission prices begin at € 5.
Besides, you can bring a 7kg backpack and 20kg of baggage. There will be an extra charge if you have more than two bags or more oversized products, which you should negotiate with after-sale service before carrying that extra luggage with you.
If your baggage exceeds the weight restriction, you may pay an additional fee, but you should notify the helpline in advance.
247 Tickets
When we are late, our ticket burns out, or we need to change our path at the last minute, our options tend to be limited in this situation. This type of ticket is indeed available on FlixBus in the last hours.
Night Trips
A bus is an excellent option for crucial excursions on a tight budget. Therefore, you may save money while also not delaying your vacation. Intercity night journeys are uncommon, but it is mainly on a budget.
Charging Outlets
The main issue on lengthy excursions is the depletion of the batteries for electronic devices for phones, tablets, and computers. Even if charging outlets are available on certain stations, you may be frustrated once you board the vehicle. FlixBus is dependable in this scenario. There is a USB cord and a charging port in most buses.
InterFlix Ticket
This package is ideal if you wish to visit more than one European country simultaneously. It enables you to fly straight to five European countries for € 99; however, you cannot purchase a round-trip ticket; one way is all you can do. With this bundle, you may visit five countries in three months. As a result, you must arrange your tour packages well ahead of time.
Top European Traveling Service Provider
The firm's station is located almost everywhere in Western Europe. The company's traveling destination is marked on Europe, excluding Spain, the UK, and Spain. While it can be tiring to spot certain bus and train stations, travelers may quickly identify the FlixBus because of its bright green exterior.
Trustworthy Product And Service
The firm places a high value on customer retention and trust-building measures. You may use the app to determine where the bus is scheduled to leave. You don't have to print out a ticket if you utilize the QR code on your ticket. The company app stands out for its user-friendliness.
Most of the buses are well-maintained and don't smell awful while they are moving around. Litter bins and clean restrooms encourage adherence to hygienic practices. Besides, there is fresh, sanitary, and comfy seating on the bus.
What is The FlixBus Business Model?
FlixBus has a unique business model that allows you to arrange interstate bus or rail trips. It serves as a lead generation intermediary but depends on relevant parties to carry out the conveyance. The corporation used a fair revenue-sharing business model to cover its operating costs.
The organization splits the money from each reservation with the partner who provided the service. And since they are assured in their capacity to compute the right pricing and attract numerous clients proactively. They pledge to compensate their partnerships with a predetermined amount of revenue.
Its objective continues to renew the traditional bus business from a new and inventive viewpoint. Their mission, likewise, is to build intelligent and ecological transportation so that everyone may enjoy the globe.
As a result, they assist in reducing emissions by implementing communal transport options and purchasing electric automobiles for their prospective business. The buses are all depicted green to demonstrate consistency in their company, making it a prominent symbol of corporate transportation.
How Does FlixBus Make Money?
FlixBus makes money by charging 25 to 30% of bus fares and sharing the remainder with its stakeholders. The corporation holds just one bus and then subcontracts its services to other vehicles controlled by its associates.
The company engages in 3 to 5-year contractual agreements with its partnerships, which are then modified based on the effectiveness of their operation. This enables the company to retain a high-performance mechanism, assisting them in maintaining their customer satisfaction.
The main asset to the corporation's triumph is the competence to charge the rides appropriately, making it viable for themselves and the passengers, leading to a massive and growing client base. Since their beginnings, they have developed enormously and are worth over $ 2 billion.
Many stakeholders have made significant contributions and resources to them. On top of that, the company is supported by multiple renowned players in the car business, where it has made weighty revenues.
Conclusion
Legacy has repeatedly shown us that invention and perseverance are the foundations of profitable businesses, and FlixBus is a prime case. Passengers are constantly on the lookout for better cost-effective travel options. It may not always be easy to filter these possibilities on lengthy travels.
International transportation firms have to enhance their products and services with more economical options to maintain a competitive advantage. FlixBus, for instance, has earned the trust of visitors in their standings by providing a fair market price and reliable package for people to commute.
Their inclination, devotion, and cultivation of the proper business practices enabled them to expand effectively without deteriorating capitals. The company has strategically deviated to supply transportation facilities for trains and cars, drawing more consumers and enabling it to accommodate all types of expectations in the transportation market.