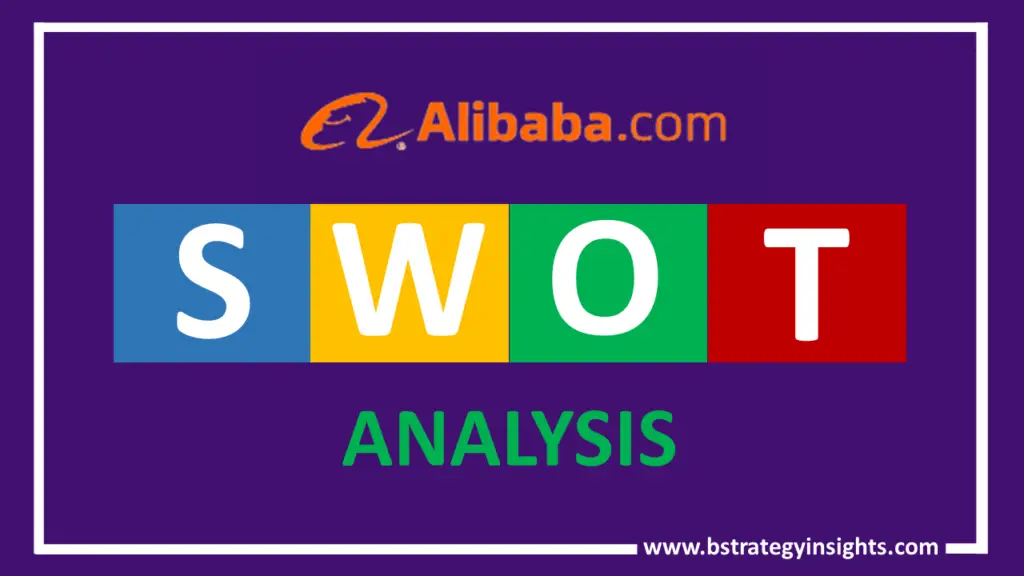 What is Alibaba?
Alibaba is a Chinese multinational technology company that specializes in the e-commerce retail business. The company, founded in 1999 by Jack Ma and his associates, has worked its way up to a successful business. Alibaba controls its business through various subsidiaries and segments. These subsidiaries generate substantial revenue for the company.
Alibaba started as a Business-to-Business (B2B) marketplace online store. The founder started the company in Hangzhou from his apartment. The company received its first large investment from Goldman Sachs and Softbank in October 1999, 3-4 months after its inception. The initial investment from these companies was $25 million.
The company was initially making losses. However, the year 2002 was its first profitable year. One year later, the company expanded its services to a global e-commerce system. Therefore, the company launched Taobao Marketplace, Alipay, Alimama.com, and Lynx. The same year, eBay offered to buy out its subsidiary Taobao as a part of its expansion into China. However, Alibaba's founder rejected the buyout.
Ultimately, Taobao resulted in eBay's exist from China years later. Similarly, the company got further investments from Yahoo! in 2005. The company continued staying in businesses and building up its platform over time. The company also started accumulating various subsidiaries around the time.
On 19 September 2014, Alibaba went public with an Initial Public Offering (IPO). The company raised $25 billion from the IPO, which was the largest IPO at the time. Through the IPO, the company also received a market valuation of $231 billion. Similarly, the company also became Asia's second company to exceed the $500 billion valuation market in 2018. Likewise, Alibaba's brand has the sixth-highest global brand valuation.
Alibaba, as an online business, is behind only a few other names. On the list of largest internet companies in terms of revenues, Alibaba is only behind top names, such as Amazon, Google, Facebook, and JD.com. It places Alibaba among the top names in internet businesses with other alike companies. The company is also in the fifth position on the same list in terms of market capitalization.
Alibaba generated revenues of ¥509,711 million in 2020, which is its highest revenue to date. The company also increased its revenues by 35% from the ¥376,844 million it generated in 2019. Similarly, the company earned a net income of ¥140,350 million in 2020, which increased by almost 75% from the net income of ¥80,234 million it made in 2019.
Alibaba – At a Glance
Given below is Alibaba's company profile summarizing its activities and operations.
Alibaba SWOT Analysis
The SWOT analysis of a company evaluates its strengths, weaknesses, opportunities, and threats. Each of these represents either internal or external factors that play a role in the company's success. Alibaba's SWOT analysis is as below.
Alibaba's Strengths
A company's strengths represent internal factors that give it a competitive advantage over others. For Alibaba, these include the following.
Size and scale
One of Alibaba's most prominent strengths is its size and scale. The company has a massive range of operations, which is challenging to replicate for its competitors. The market in which it operates also helps strengthen Alibaba's position. The company has over 750 million active users, which is more than the population of the US.
Market share
Alibaba is among the oldest companies in the online retail market and holds a significant market share. Currently, the company holds almost 58% of the market in China. In contrast, its closest rival only retains a 22% market share. It shows that Alibaba has a competitive edge over others based on the percentage of its market holding.
Expansion
Alibaba has successfully expanded its business across several countries. The company has used subsidiaries to control its international locations. Its international segment generated almost ¥34 billion in revenues from its international segment in 2020. Overall, the company's income from its international segment increased by 22% from 2019.
Partnerships
Alibaba has established a network of partners that help in its operations. The company also compensates these partners by providing them with an environment to participate in its success. The company uses a network of merchants, consumers, wholesalers, and retailers to its advantage. Similarly, the company's scale also attracts more partners to join its network.
Strong leadership
One of the differentiating factors between Alibaba and its competitors has been its strong leadership. From its founder, Jack Ma, to its current management, the company benefits from strong leadership. Having these key personnel at top management positions has helped the company multiply its success.
Alibaba's Weaknesses
A company's weaknesses represent internal factors that the company's competitors get right. These are the opposite of strengths. For Alibaba, these include the following.
Crowded marketplace
The company and its platform have been compensating for its partners. However, it has also built a crowded marketplace. There are a large number of sellers that use the platform to sell their goods. For customers, it is challenging to pick out the best suppliers. Several reputed brands have also stopped operating on the platform due to this condensation. Overall, it is one of Alibaba's weaknesses.
Unfair conditions
Most new suppliers that enter Alibaba's platform face unfair conditions. There are various established names on its platform that make it challenging for new suppliers to operate. These suppliers offer lower prices to drive out competition and increase them later. Alibaba has stayed silent on this matter and resulted in attracted lesser suppliers.
Research and development
Although Alibaba has been spending on its research and development, it has lagged behind its competitors. The company hasn't maintained the same standards as other leading names in the industry. It has resulted in some failures for the company while competitors have achieved a competitive edge.
Dependence on a single market
As mentioned, Alibaba generates a significant portion of its revenues from the Chinese market. The company has been overdependent on the market for its profits. Its competitors have found better alternatives to reduce this dependency. However, for Alibaba, the weakness persists and has pulled it back several times.
Alibaba's Opportunities
Opportunities represent external factors that can result in positive results in the future. Companies can exploit these factors and convert them into strengths in the future. For Alibaba, its opportunities include the following:
International expansion
While Alibaba has expanded its business to several locations, it still has much more to achieve. The company can use the opportunity and its financial resources to expand to more markets. Similarly, Alibaba has the platform and infrastructure to support its expansion and already has expertise in the online retail business.
Technological innovation
Various technological innovations have allowed companies to change their business in a better way. Alibaba can use the opportunity to adopt these innovations to increase its customers and profits. Apart from the increase, the company can also create new channels of growth and expand its business. Lastly, the company can also obtain a competitive advantage over others by exploiting these innovations.
International partnerships
Alibaba already has a network of local partnerships that allow it to operate efficiently. However, the company has the opportunity to expand these partnerships to an international level. The internet has allowed companies and businesses to become global. Alibaba already operates in the industry. Therefore, it can develop international partnerships to grow its business faster and help its expansion.
Alibaba's Threats
Threats in SWOT analysis represent external factors that can impact a company negatively in the future. These are the opposite of opportunities and can result in weaknesses. The threats that Alibaba faces include the following.
Local competition
Alibaba has expanded its network to a limited number of countries. Yet, in most of these countries, the company faces competition from local competition. The company may continue to expand its operations. However, Alibaba always faces a threat of local competition from its current and future markets.
Increase in competition
Overall, the online retail business has experienced a substantial increase in the number of new entrants. While these entrants may not have the same expertise, they have other areas in which they excel. Therefore, for Alibaba, having this constant threat of new entrants can be challenging. It is a threat that all companies within the same market face.
Political tension
Alibaba primarily operates in China. However, the country has faced several restrictions from other countries, specifically the US. It also creates a threat for Alibaba that caters to international customers' needs. If these political tensions increase, the company faces the threat of decreasing profits and loss of customers.
Working conditions
Chinese companies are notorious for having inhumane working conditions. In the modern world, most customers opt to buy products that come from ethical sources. Therefore, it poses a threat to Alibaba's business if customers begin to associate the company and its platforms with those conditions. If any of Alibaba's associates or partners may indulge in similar activities, it may threaten its brand image.
Conclusion
Alibaba is China's largest online retail platform. Alibaba has several subsidiaries that operate through its brand to generate revenues for the company. The company has been profitable over the last few years and continues to experience increasing revenues. Given above is a detailed overview of the company's operations and activities through SWOT analysis.