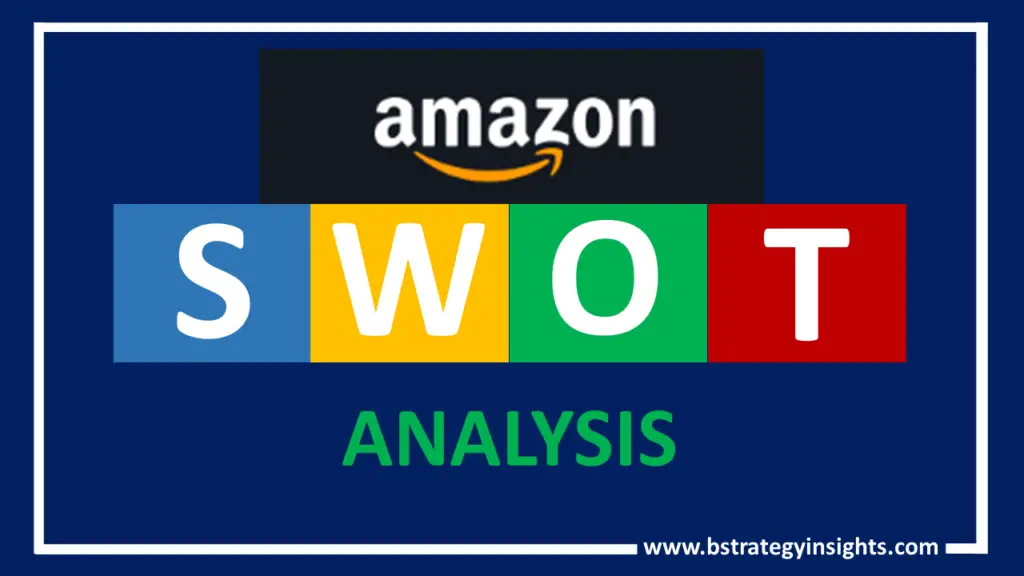 Jeff Bezos started Amazon in 1994 as an online book store. However, soon it expanded its operations to selling various types of products. These include electronics, video games, apparel, food, furniture, toys, jewelry, software, and much more. Soon, Amazon started growing and exceeding its goals and objectives. The company went public in 1997.
Today, Amazon is the world's largest online retail store. The company primarily operates in the US. However, it also works in several countries around the globe. Some of its locations include countries, such as Canada, UK, Germany, India, China, etc. The company, through its years of successful business, has captured a significant portion of the market.
Amazon is also one of the most successful companies in the technology industry. The company ranks among the top five tech companies in the US. Other big names in the industry among which Amazon ranks are Microsoft, Google, Apple, and Facebook. Many experts also refer to Amazon as one of the most influential economic and cultural forces in the world. Some others also believe it is the world's most valuable brand.
Amazon primarily operates in the retail market through online and physical stores. Similarly, it also has businesses in other markets. The company has not only spread its business worldwide but also widened its scope of products and services. The company also operates in the digital streaming, cloud computing, and artificial intelligence markets. In some of these markets, the company holds a substantial portion of customers.
Amazon is also a financially sound company. The company has experienced increasing revenues for more than a decade. The company generated net sales of $469.82 million in 2021, which experts believe will increase in 2022. Similarly, it made a net income of $33.36 million in the same year. The company also held total assets of $420.55 million and employed 798,000 employees globally.
Amazon also has over 310 million active users and 100 million subscribers worldwide. Its users come from various products and services it offers. Similarly, its subscribers primarily come from its Amazon Prime service and AWS products.
In this article, we cover the SWOT analysis of Amazon which includes a thorough analysis of its strengths, weaknesses, opportunities, and threats.
Amazon – At a Glance
Given below is a general overview of Amazon's company profile.
| | |
| --- | --- |
| Name | Amazon Inc. |
| Website | amazon.com |
| Founder | Jeff Bezos |
| Year founded | 1994 |
| Chief Executive Officer (CEO) | Jeff Bezos |
| Chief Financial Officer (CFO) | Brian Olsavsky |
| Headquarters | Seattle, Washington, US |
| Type of corporation | Public |
| Revenues (2021) | $469.82 billion |
| Company valuation (approximate) | $1.7 trillion |
| Key products/ services | Online and Physical retail stores, Amazon Prime, Amazon Music, Amazon Prime Video, Amazon Web Services, Amazon Appstore, Alexa, and Kindle, etc. |
| Key competitors | Target, Best Buy, Costco, Walmart, Netflix, Apple, Google, Oracle, Microsoft, IBM. |
| Key subsidiaries | Alexa Internet, Amazon Lab126, Amazon Studios, AWS, Goodreads, Twitch Interactive, and Zappos, etc. |
SWOT Analysis of Amazon
Through the SWOT analysis of Amazon, it is possible to determine how the company has become a top name in the e-commerce business. SWOT analysis is a tool used to review a company's strengths, weaknesses, opportunities, and threats. It looks at both the internal and external factors that play a vital role in a company's success.
Amazon's Strengths
In the SWOT analysis of Amazon, the strengths of a company represent internal factors that give it a competitive edge over others. For Amazon, these include the following.
Brand name
Due to years of providing high-quality products and services, Amazon has developed a brand name for itself. In several countries, Amazon is a household name. The company enjoys the benefits of the brand name in its operations. Amazon's brand allows it to develop new products without having to worry about marketing them to customers.  
Scalability
Another strength that Amazon has over its competitors is its ability to scale. The company expands its inventory regularly and continues to increase its customer base. The company also has the IT infrastructure to support the scale of its operations. With this strength, the company has satisfied its customers worldwide and ensured they receive the best experience possible.
Partnerships
Amazon, on its own, may not exist. It needs its partners to perform efficiently. The company's partnerships have enabled it to overtake its competitors in many areas. These partnerships come as a result of the company's network of suppliers. Similarly, it includes the subsidiaries that the company controls, which contribute to its success.
Cost leadership
Amazon's business model allows it to maximize its revenues while minimizing costs. The company does not incur substantial costs to maintain its business. Similarly, the company has developed some strategic alliances to keep on top of its costs. Through these, the company can maintain its brand name while also be a low-cost business.
Expansion
Amazon wouldn't be at the same level as it is today without having expanded into international markets. The company has used its outstanding financial performance to support its expansion strategy into several markets. This strategy has allowed the company to attract more customers while also improving its brand.
Product selection
Amazon's online store allows customers to purchase millions of products. These include products from several categories, giving customers an enormous product selection. Similarly, some services that the company offers also provide customers with substitutes for other well-known options.
Amazon's Weaknesses
In the SWOT analysis of Amazon, the weaknesses of a company refer to internal factors that it does wrong. These are factors that allow competitors to take the competitive edge. For Amazon, these include the following.
Competition
Although Amazon enjoys its low-cost business model, it also attracts a high amount of competition. Various online retail businesses have imitated Amazon's business model and succeeded. Some have also customized the business model to rectify the company's weaknesses and gain a competitive advantage.
Low margins
Amazon has to charge low margins on its products to stay competitive. However, it also decreases the company's profitability. The reason behind it is due to customers associating it with low price, high-quality products. While Amazon makes enough sales not to suffer losses, its competitors generate higher income compared to it.
Local competition
As mentioned, one of Amazon's strengths is its expansion strategy. However, it still faces significant competition from local options. Most countries have their own local online retail stores that customers prefer over an international brand like Amazon. For example, Amazon expanded into China, where people prefer to use Alibaba instead.
Free shipping
Amazon offers its customers free shipping services. While it is advantageous to generate more sales, it can also decrease profitability. Considering the company operates with low-profit margins, using the free-shipping approach may not be the best option.
Amazon's Opportunities
In the SWOT Analysis of Amazon, opportunities represent external factors that a company can exploit and convert into strengths in the future. For Amazon, these include the following.
International expansion
As mentioned above, Amazon's most prominent strength is its international expansion strategy. However, there are various markets that the company still hasn't explored. Therefore, it presents the company with an opportunity to expand into these countries to attract more customers.
Technological developments
Amazon has been one of the leaders in the industry in innovations. However, technological developments occur every day, which the company can exploit to its advantage. By incorporating new innovative techniques into its business model, Amazon can significantly improve its profitability.
Developing its own products
Amazon usually sells products from other brands. However, the company has the financial resources to develop its own products as well. By doing so, the company can increase its profitability and improve its brand name even more. The company already offers its own products such as Fire Tablets or Kindles. However, there is still room for the company to expand on these.
Physical stores
Amazon's primary source of income is its online retail stores. However, the company also has physical stores that don't generate as much. Nonetheless, the company can exploit the opportunity to expand its physical stores' network and multiply its profits from those sources. As mentioned, the company has the financial resources to support the expansion.
Amazon's Threats
In the SWOT analysis of Amazon, threats represent external factors that can convert into the company's weakness in the future. Similarly, these include circumstances that can negatively impact is business. For Amazon, these include the following.
Controversies
Amazon has had a controversial past. Similarly, the company has gone through several criticisms for its operations or other activities. While most of these controversies have not affected the company, there is still a threat that the company may face more of them. If Amazon continues getting involved in such controversies, it may damage its brand image and lose customers.
Competition
Due to Amazon's easily replicable business model, the company always faces a threat of competition. The company provides services in various markets. Therefore, it also faces competition from all these markets due to the online nature of its business. If these competitors take over the company's market share, it can end up harming its profits.
Low-quality products
Amazon has recently faced a significant increase in low-quality products. Some suppliers use the platform to sell counterfeit products as well. If these products continue being a part of the platform, it can damage Amazon's brand image. The company has taken action against some products. However, most others continue to be a part of its online stores.
Cybercrime
As with any other online business, Amazon faces the risk of cybercrime. Amazon has millions of users around the globe who use the platform using an account. Hackers and other unauthorized individuals can hijack these accounts and use them to their advantage. Similarly, they can attack Amazon's platform itself and exploit user information. The potential of cybercrime poses a threat to the company's operations.
Conclusion
Amazon is the world's largest online retail company. The company expands over several countries over the world. First founded in 1994, the company has converted its operations into a successful business model. A more detailed analysis of the company's operations is possible through the SWOT analysis technique, given above.