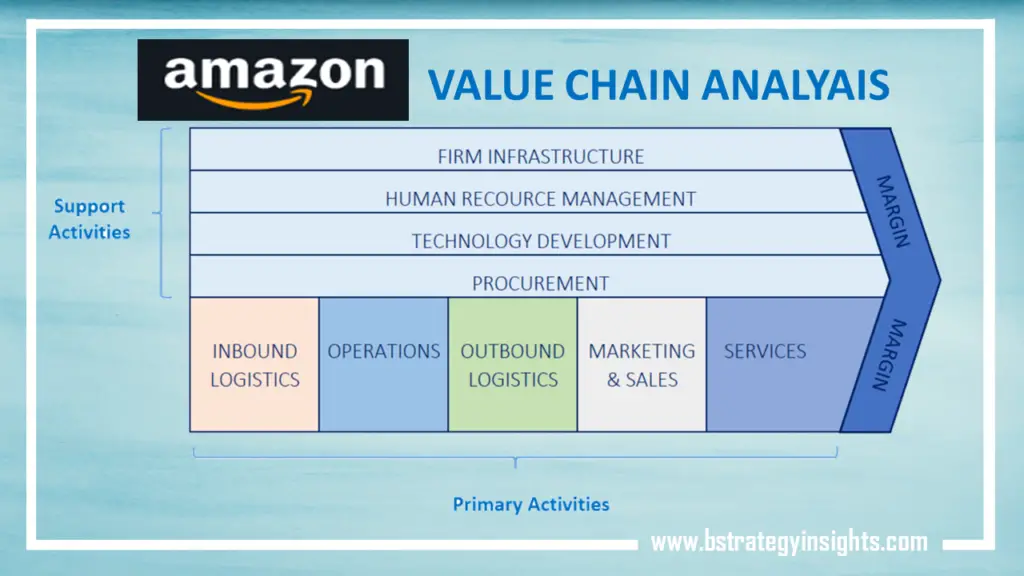 Amazon is the largest name in the online retail business market and ranks among the world's top tech companies. The company, established in 1994 by Jeff Bezos, was initially an online bookstore. However, the founder soon realized its value and expanded the business to more products. Today, it is among the world's largest online marketplaces with millions of unique products.
Amazon has expanded its business into several countries besides its primary US market. The company has branches in Germany, India, Canada, UK, Spain, Sweden, Australia, and many more. Similarly, Amazon has several products and services. Its products include its tablet or Kindle devices, TV, Alexa devices, and many more. The company also offers services related to digital streaming, artificial intelligence, and cloud computing.
One of the reasons behind Amazon's success has been its diversity. While the online retail platform is still its most profitable and prominent product, Amazon has also entered other markets. As mentioned, these include the technology market in general. Therefore, the company has been able to increase its profitability and enhance its brand name.
Overall, Amazon has inspired various other businesses to enter the same markets. While Amazon's business model is replicable, its competitors still haven't reached the same level. One of the reasons behind Amazon's uniqueness is its brand name. Most customers associate Amazon's brand with high-quality and low-price products or services.
In this article, we cover Amazon's value chain analysis which includes both primary and support activities of the company. This analysis is conducted by using Porter's value chain analysis tool. So let's get started!
Amazon – At a Glance
| | |
| --- | --- |
| Name | Amazon Inc. |
| Website | amazon.com |
| Founder | Jeff Bezos |
| Year founded | 1994 |
| Chief Executive Officer (CEO) | Jeff Bezos |
| Chief Financial Officer (CFO) | Brian Olsavsky |
| Headquarters | Seattle, Washington, US |
| Type of corporation | Public |
| Revenues (2019) | $469.82 billion |
| Key products/ services | Online and Physical retail stores, Amazon Prime, Amazon Music, Amazon Prime Video, Amazon Web Services, Amazon Appstore, Alexa, Echo, Fire Tablets, Fire OS, Fire TV, and Kindle. |
| Key competitors | Target, Best Buy, Costco, Walmart, Netflix, Apple, Google, Oracle, Microsoft, IBM. |
| Key subsidiaries | A9.com, AbeBooks, Alexa Internet, Amazon Lab126, Amazon Studios, AWS, Audible, Body Labs, Goodreads, Graphiq, IMDb, Twitch Interactive, Whole Foods Market, Zappos. |
Amazon's Value Chain Analysis
Amazon has developed a brand name for itself through the value it provides to its customers. Porter's value chain analysis tool gives better insights into Amazon's value chain. It is a strategic analysis tool that helps analyze a company's activities. Through this analysis, the model helps determine how a company creates value for its customers.
Amazon's value chain analysis consists of a company's activities into primary and support activities. Therefore, it is crucial to look at both of them separately. In the primary activities, we cover the inbound logistics, operation, outbound logistics, marketing and sales, and services while the support activities consist of the firm's infrastructure, human resources, technology development, and procurement.
Amazon's Primary Activities
In Amazon's value chain analysis, primary activities are those involved in obtaining raw materials, converting them, and delivering them to customers. It may also include marketing and sales activities and services. Lastly, it also consists of any services provided to customers. There are five primary activities that any company may have. For Amazon, these are as follows.
Inbound logistics
Inbound logistics defines a company's activities involved in obtaining raw materials. Amazon doesn't usually have its own products. It provides a platform for other businesses to sell their products and services. Usually, Amazon doesn't have any long-term contracts with these businesses or suppliers. The company provides the Fulfillment by Amazon (FBA) service to its suppliers in inbound logistics.
Sellers can utilize FBA to store their inventory in Amazon's warehouses or fulfillment centers. Usually, Amazon requires them to provide its products in advance to update its systems and allow sales. Once the products reach Amazon's locations, the company takes care of logistics, customer services, and returns.
However, sellers also get the option of not using their FBA services. In that case, sellers can take care of their deliveries and other services themselves. However, using Amazon's services is usually the best option for most suppliers.
Amazon uses logistics to serve its Amazon marketplaces. The company offers logistic services to others as well. The company also provides shipping services to sellers through its several subsidiaries. Its efficient logistics infrastructure gives Amazon a competitive advantage over many other companies in the business.
Operations
Operations include all activities that go into converting raw material into finished goods. Amazon organizes its operations into three segments. Firstly, it has the North America segment, which accounts for a majority of its revenues. It contains its prominent brands, such as Amazon.com, Amazon.ca, Amazon.com.mx. It is the company's most profitable segment compared to the others.
Amazon also has an international segment. These include its operations outside the North America segment. Through this segment, the company focuses on international customers. The International segment is the company's second-largest revenue-generating segment. It includes several countries, such as Australia, Germany, Sweden, Japan, India, and many more.
Lastly, the company also has its Amazon Web Services (AWS) segment. It includes services such as computing, storage, cloud infrastructure, database, and other services. Through this segment, the company offers other businesses various online solutions. The AWS segment allows the company to operate in markets outside its core activities.
Overall, the company has a creative and innovative approach to problem-solving. Through this, the company creates value for its customers associated with its operations. The company's operations have been one of its primary sources of competitive advantage.
Outbound logistics
Outbound logistics consists of activities involved in storing, moving, and distributing finished products. Amazon has various operations included in its outbound logistics. Amazon has its fulfillment centers that use robotic technology for inventories. It includes managing, storing, picking, and shipping products. The company operates over 175 fulfillment centers around the globe.
The company also uses other outbound logistic activities besides its fulfillment centers. Firstly, it includes co-sourced and outsourced arrangements. Similarly, the company uses digital delivery services for online products, such as books, media, etc. Furthermore, the company operates several physical stores worldwide, which generates a sizeable revenue for the company.
The company uses various delivery services worldwide, such as DHL, FedEx, UPS, etc. However, the company also has its own logistic system. It includes increasing numbers of planes, trains, ships, trucks, and vans to deliver products to customers. The company has also invested in drone technology to make its deliveries more efficient.
Marketing and Sales
Marketing and sales include operations involved in promoting products and selling them. Amazon incurs significant marketing expenses worldwide. Similarly, the company has been increasing its investment in the area steadily over the past. The company incurred over $13 billion in advertising expenses in 2018. However, the company increased its advertising expenditures by $5 billion in 2019, investing over $18 billion during the year. It was an increase of almost 37%.
The company has always believed in marketing its products. These marketing campaigns include promotional advertisements for specific products or the brand as a whole. Since the company offers several products and services in various markets, it must stay ahead of the competition. Nonetheless, the marketing and sales of the company have been one of its primary sources of value.
Amazon promotes its large selection of products and services, attractive prices, fast delivery, and superior customer services. Likewise, the company also brands its Amazon Prime services as a better version of these services. The company uses several marketing mix techniques to communicate its messages to its target customers.
Services
Amazon's exceptional customer services have also been one of its sources of competitive advantage. The company offers its customers various services through all its products. Amazon Marketplace and Prime customers include buyers and sellers from the platform. For sellers, the platform provides several tutorials, tools, and programs to help them achieve better sales.
The company also offers customers other after-sale services such as returns. The whole process is efficient to provide customers with the best possible experience. Similarly, Amazon's customer services have been among some of the most highly ranked services worldwide. The customer services offered by Amazon are irreplicable.
Amazon's Support Activities
In Amazon's value chain analysis, support activities are those that don't come as a result of core activities. These are activities that all companies have. According to the value chain analysis, there are four support activities that every business has. These are the firm's infrastructure, human resources, technology development, and procurement.
Firm's infrastructure
The firm's infrastructure consists of organizational and management activities. Amazon has always put the maximum effort into building an infrastructure that supports its online business. Amazon has learned from its past mistakes and adopted its business to rectify those mistakes. Amazon has also successfully converted some of its firm infrastructures into business, for example, cloud computing.
A company the caliber of Amazon can't run without a robust firm infrastructure. While Amazon has been successful in the past, its firm infrastructure has always supported its primary activities. Managing and organizing a business of Amazon's size is challenging. However, its firm infrastructure does an outstanding job of managing it.
Human resources
Human resources involve activities a business participates in to manage its human capital. Amazon has a great working environment for employees. It provides employees with the best training. Similarly, it gives its human resources the recognition it deserves through its promotions and reports. Amazon's recruitment and employee management process has been one of the primary elements of its success.
Amazon also utilizes independent contractors and temporary personnel to rotate its workforce seasonally. The company also has policies for promoting and recognizing employees' work through rewards. Overall, the company typically considers its employee relations to be crucial.
Technology development
Technology development involves a company's use of technology in its operations. For Amazon, there is no question about how it has used technology to its advantage. Its technological innovations have been one of the differentiating factors between the company and its competition. The primary source of technological development is its core business of online retail stores and the related infrastructure.
Similarly, the company has also utilized technology to expand into other markets. For example, the company offers digital streaming services through Amazon Prime Video. Likewise, the company has expanded its business into cloud computing through its AWS services. Lastly, the company also works in the artificial intelligence market.
Other than these, the company also utilizes technology in its operations. For example, Amazon updates its inventory in real-time to match the count in its warehouses. This example is just a small instance in which the company utilizes technology. Overall, Amazon has used technology throughout its business and has developed a competitive advantage through it.
Procurement
The process behind Amazon's procurement is known as Sales and Operations (S&OP). Through this process, the company forecasts the sales for each product in its distribution center inventory. Similarly, the company keeps track of its inventory position in real-time based on warehouse receipts and shipments.
Once the inventory levels for a product reach a specific amount, the company places a purchase order with suppliers. The company uses its forecasted sales to determine when its inventory will run out and orders new stock beforehand. Through this, the company ensures its inventory doesn't run out. Overall, this procurement process is another one of the company's competitive advantage processes.
Conclusion
Amazon is the world's largest retail company with online and physical retail shops. The company also operates in various other tech-related markets. Amazon's products are services are popular among its customers. It is because, for customers, these products and services provide value. Given above is the value chain analysis of the company. It shows the processes involved in creating value and gaining a competitive advantage.