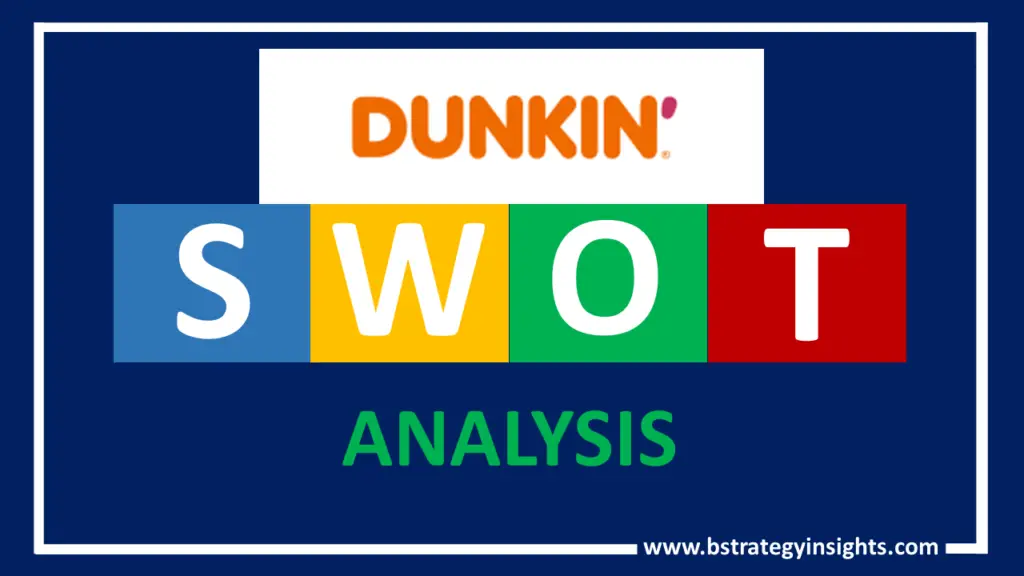 Based in the United States, Dunkin Donuts is renowned for selling various dishes, including sandwiches, muffins, croissants, bagels, and coffee donuts. The quick service restaurant boats of more than 113000 restaurants are spread across 36 countries, although its major focus is in the US, where two-thirds of the restaurants are located.
Dunkin Donuts – At a Glance
| | |
| --- | --- |
| Name | Dunkin Donuts |
| Website | https://www.dunkindonuts.com/en |
| Founders |  William Rosenberg |
| Chief Executive Officer (C.E.O.) |  David Hoffmann |
| Headquarters |  Canton, Massachusetts, United States |
| Year Founded |  1950 |
| Type of company |  Public |
| Revenues (FY 2020) |  $97.21 million |
| Key Products/Services |   Soft drinks, sandwiches, frozen beverages, Iced beverages, hot beverages, baked beverages |
| Key Competitors |  Panera Bread, Papa John's Pizza, Wendy's, Chipotle, Taco Bell, Starbucks, Subway, KFC, Domino's Pizza, Burger King, McDonald's, Peet's Coffee, Black Bear Diner, Krispy Kreme |
Dunkin Donuts's Strengths
Global presence
Although the majority of its restaurants are found in the United States, the company enjoys a great multi-national presence across 36 major countries, including New Zealand, Russia, the United Kingdom, Japan, India, and Canada, bringing together a network of more than 11300 restaurants. The large geographical market positions the company for a wider customer base, which continues to reflect increased income and a wider profit margin.
A broad variety of products
The company leaves its customers spoilt for choices. Besides serving a powerful menu of eggs and sausage for breakfast, it additionally provides both hot and cold beverages, accompanied by another broad spectrum of bakery items like donuts and croissants. This makes it easy for customers to conveniently satisfy their taste buds under one roof.
Brand loyalty
According to the Brand Customer Loyalty Engagement Index, the company has received recognition as a top brand for more than a decade thanks to a loyalty program where customers are rewarded with five points for every dollar spent at the company, whether customers transact using the company's mobile app or the Dunkin Donuts Card. Looking at the reviews and history of the app, more than 10 million customers have already downloaded the app.
Policies and Strategies
The adoption of eco-friendly policies by the company has always made it appealing to consumers who are alive to the realities of climate change in their bid to minimize their carbon footprint. Additionally, the company has adopted strategic branding that has seen it remain relevant across generations, thanks to the changes in menu, effective marketing strategies, and the dropping of the word 'Donuts' from its name. Further, the company undertook to hire a new team of 25000 employees, a great move in addressing the regional and global unemployment crisis.
Dunkin Donuts's Weaknesses
Over-dependence on one market
With more than two-thirds of its chain of restaurants domiciled in the United States, an occurrence like in the case of the Covid-19 pandemic and economic crisis like the ongoing inflation may hit the company hard if its market base is not broadened in terms of distribution of restaurants. This would result in an unbearable reduction in the company's annual revenue and increased potential in laying off workers. Given that some of the company's competitors, like McDonald, have already embraced rapid expansion, it would not be in the good of Dunkin to enter new markets after its competitors.
The debt ratio
With a debt ratio of 1.79 and a cumulative debt of $3.4 billion, the financial capability of the company risks weakening further, a move that will cripple its expansion and diversification strategy.
Lawsuits
The allegations launched against the company from time to time, either by way of criticism from both customers and its competitors, or the case of customer dissatisfaction between 2006 and 2013, leave the brand image severely tarnished and the company burdened with repairing the damage.
Dunkin Donuts's Opportunities
Expanding to new markets
Given the company enjoys a presence in 36 countries only, it has every opportunity to tap the potential in new markets where per capita income is on the rise. This may call for a change in strategic management, which would also include solidifying emerging opportunities in countries where the company already enjoys a presence. To this end, the management should be purposeful in increasing the number of restaurants in other countries instead of over-relying on the United States.
Introducing more healthy products
According to existing data, about 65% of customers are keen on the nutritional value of their foods and beverages. As more and more people continue to make conscious choices on their meals, Dunkin Donuts should not lag behind in introducing more healthy products.
Trying new products
The introduction of new markets should not be done in isolation; rather, it should be accompanied by the introduction of new products to ride on its already famous brand and existing markets. This will go a long way in increasing the company's revenue channels. They should take advantage of the customers' thirst to try new products from a renowned brand.
Dunkin Donuts's Threats
The rapid growth of competitors
Dunkin should note with concern that its competitors are wasting no opportunity to grow and expand rapidly. Unless the management of Dunkin employs some strategic measures urgently and increases its pace, the threat of competitors like McDonald's and KFC should not be underestimated.
Demand & Supply
The demand for certain products is seasonal, especially for cold and hot beverages. It is important that the company positions itself for longevity, especially given that the shelf life of bakery products is much lower, which may further threaten its sales and profit margins.
Preference for healthier diets
As already mentioned, existing customers the world over are registering more preference for healthier diets. Failure to act on this shift in preference and introduce healthier products will easily see the company weaken its current base of loyal customers and fail to attract new ones.
Conclusion
The huge brand loyalty enjoyed by Dunkin presents the company with a competitive age for more than a decade and sustainable practices, like recycling plastics, are something that remains advantageous in enhancing the image of the brand in the community. Even then, the company has a duty to work around its debt burden in order to ease the path toward expansion and sustainability in the long term. Further, the company should keep an eye on the expansion strategies of its competitors.