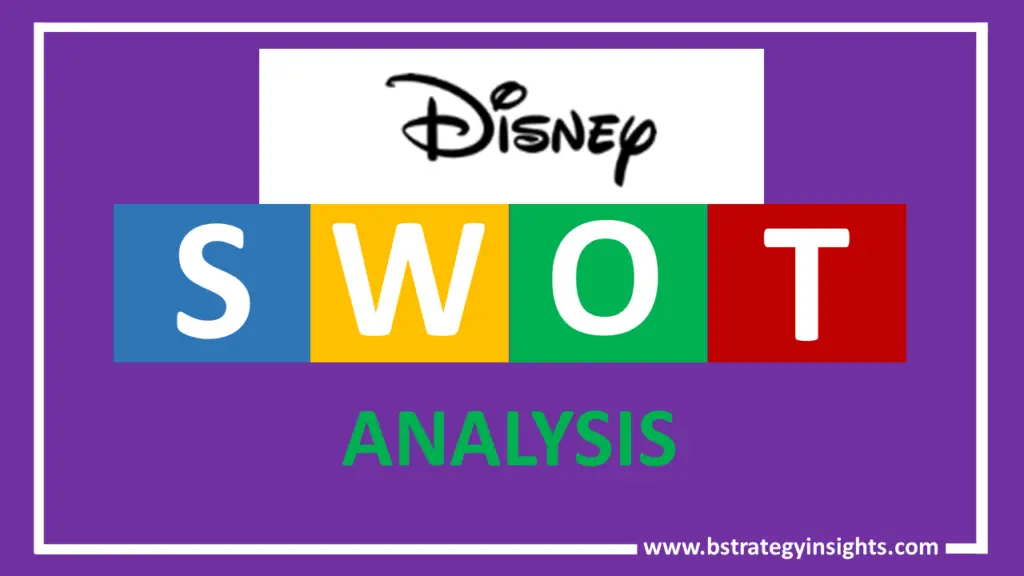 Disney is an American media enterprise that is leading in international entertainment. Established by two brothers, Walt and Roy Disney, the more than nine decades old company owns several cable television networks, including the ABC Broadcast Network, FOX, ESPN, and the Disney Channel. The five major segments of operation include Disney Interactive, Disney Consumer Products, The Walt Disney Studios, Parks and Resorts, as well as Media Networks. Recent reports indicate that the company enjoys a market capitalization of USD 188.16B.
Disney – At a Glance
| | |
| --- | --- |
| Name | Disney |
| Website | https://www.disney.com/ |
| Founders |  Walt Disney, Roy O. Disney |
| Chief Executive Officer (C.E.O.) |  Bob Chapek |
| Headquarters |  Burbank, California, United States |
| Year Founded |  1923 |
| Type of company |  Public |
| Revenues (FY 2021) |  $67.418 billion |
| Key Products/Services |   ESPN, ABC, Theme Parks, Radio Stations, Radio Networks, Consumer Electronics, Resort Vacation Club, Footwear, Accessories, Toys, Video Games, Magazines, Books, Musical Recordings, Motion pictures, Television Programs |
| Key Competitors |  Viacom Inc., Time Warner Inc., News Corp, NBC Universal Media, CBS, Comcast, Sony, CBS |
Disney's Strengths
Portfolio & Reliability
Disney enjoys one of the leading viewership in the world, with hundreds of millions of subscriptions, which gives the company an upper hand over its competitors. Disney Channel has about 240 million subscribers, while ESPN has close to 300 million subscribers. This huge portfolio has become a great success over the years, thanks to the strong ties the company enjoys with its raw materials suppliers, who never compromise on quality. As such, the production line of the company remains very reliable.
The other notable aspect of the company's portfolio is that it is highly diversified under the umbrella of two major divisions: DMED (Disney Media and Entertainment Distribution) and DPEP (Disney Parks, Experiences, and Products). With additional sub-divisions falling under the two, the company is adequately cushioned against any major economic shakeup that may significantly affect either of the segments, as the remaining will keep the business afloat.
Professionalism
The company has invested in highly qualified professionals in the mass media industry. These professionals spice their knowledge with extensive years of professional experience in their respective areas of expertise, including graphic designers, scriptwriters, and artists. The highly skilled workforce is, therefore, able to work on high-quality productions that appeal to the broad base of its customers around the world.
Brand Value and Reputation
Disney has, over the years, earned itself a great reputation, easily becoming a household name. The logo accompanying the brand name often makes the company recognizable to the public. The symbol 'D' is notable in all products and movies, accurately and easily representing its Productions or Studios. It is not, therefore, surprising that the company was ranked by Forbes as position 8 in the list of the most valuable brands in the world.
Global Outreach
Disney boasts of a global presence in more than 45 countries, with its Media Networks serving more than 170 countries globally. This is a major source of strength for tapping new markets and bringing new customers on board. Leveraging this strength allows the company to enjoy better negotiation with other distributors.
State of the art technology
Disney's state-of-the-art technology also gives its workforce an upper hand for purposes of innovation, which further goes a long way in retaining existing customers as well as enticing new ones. This innovation includes VR (Virtual Reality), a technology that makes provision for customers to experience new and unique ways of interacting with content in Disney Movies VR.
Disney's Weaknesses
A hitch in financial planning
In a bid to expand the company's streaming technology, Disney erred in increasing its bid for Hulu and BAMtech to $71.3 billion, up from $52.4 billion, during which the company sustained a loss in excess of $1 billion. The company ended up acquiring Fox, whose owner (Rupert Murdoch) had given up in the face of digital streaming challenges. With the acquisition already one, Fox finds it difficult to compete with other platforms like Netflix, which essentially locks billions of dollars for Disney, both in invested capital and projected income.
Vulnerability
Disney has not invested heavily in activities of promotion and marketing unless they are introducing something new or engaging in cross-promotion through visual marketing. This window of slumber increases Disney's vulnerability to the renewed efforts by its competitors in marketing and promotion.
Over-reliance on North America
Although the company has registered its presence in more than 200 countries, it has a weak link in most of the countries since the lion's share of its income only comes from the US and Canada markets, standing at more than 70 percent. This is in direct contrast to its competitors, some of whom, like News Corporation, only receive no more than 50% of their income from the American market. In case of major market disruptions either in Canada or the United States, Disney may have difficulties handling the financial shocks that may come it's way.
Disney's Opportunities
Expansion
Disney can take advantage of its global recognition as a brand to test the waters in new markets around the world. In order to penetrate new markets and attract and broaden its customer base, the company should take advantage of its rich resources and state-of-the-art technology to double its efforts in marketing and advertisement. In so doing, the company should pay keen attention to countries with well-established infrastructure like China and India, a move that will hasten its speed of production while enjoying a significant reduction in costs of production.
New technologies and new customer preferences
Besides its interests in virtual reality technology, the company should also embrace augmented reality technology and be among early adopters of any other technology that is sweeping across the entertainment industry. The changing landscape in the media industry is also characterized by emerging economies in paid TV. The company should study patterns in paid TV subscriptions in countries where it already enjoys some presence, like China, India, and Asia, in a bid to flow with the season and tap the new dynamics in the industry.
Disney's Threats
The downside of technology
The movie industry has not been spared the wrath of piracy in streaming services. Customers are always devising new ways of avoiding the purchase of online content. This poses a threat to the revenue and profit margins of Disney. Further, the threat of hacking.
User accounts at risk
Users the world over are increasingly getting worried about data privacy, with hackers easily getting away with a lot of personal information from different platforms. This calls for Disney to continually audit its systems to avert such a risk, which may otherwise affect their subscriptions and the income thereof.
Conclusion
Although Disney Company has certain weaknesses, the company can focus on its opportunities in new countries, invest in the proper handling of finances, and actively engage with the technological dynamics of the time to keep the business afloat.