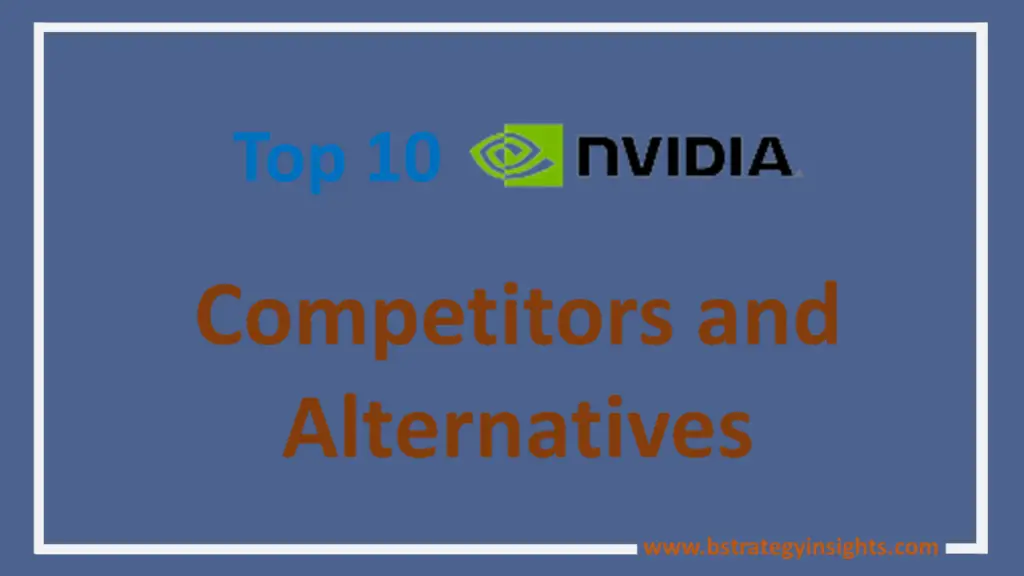 Nvidia is a renowned brand in the technological sphere. It has been in existence for over two decades. Founded in 1993, Nvidia is a leading technology company based in the US. It was an idea of three proprietors, namely Jensen Haung, Chris Malachowsky, and Curtis Priem. Jensen was a former worker at AMD (Advanced Micro Devices), which is a big competitor to Nvidia.       
The company specializes in the production of graphic processing units (GPU) for business and gaming and SoC (System on a chip) units for cars and smartphones. However, it has been expanding its operations to include the development of semiconductors, gaming consoles, VR, AI-powered devices, and 3D graphics processors.
The company offer API (application programming interface) dubbed CUDA, used in many supercomputers across the globe. Its mobile computing brand, Tegra, is a preference for many car navigation manufacturers and smartphone developers. 
Nvidia employs over 22,470 people and generates an annual revenue amounting to $11.9 billion. It remains the largest supplier of GPUs. The company acquired ARM, which is a leading semiconductor manufacturer. The acquisition pushed it to third position among the largest semiconductor manufacturers in the world.
Nvidia plays in three niches that help it to generate its revenues. These niches are hardware devices, semiconductors, and Artificial intelligence gadgets. With its widespread presence in the technology space, it faces fierce competition from various brands such as AMD, Intel, Microchip Technology, Broadcom, and Qualcomm.
Here is a detailed analysis of the top 10 Nvidia competitors and alternatives:
1. AMD (Advanced Micro Devices)
Founded in 1969, ADM is a leading tech company dealing with graphic processors, motherboard, and microprocessors production. The company offers crucial elements for integrated circuits for CPUs, PCs, and gaming consoles. It has over 10,000 employees, who helped it generate $16.43 billion in revenue in the 2021 financial year.
Both AMD and Nvidia are the leading providers of graphic cards. In essence, 9 out of 10 hardcore gamers would choose either AMD's Radeon or Nvidia's GeForce. Also, they always release new generations of GPU after every two years. AMD also manufactures drivers, network connectivity hardware, television accessories, and embedded processors. Hence, AMD is a leading competitor and alternative to Nvidia.
2. Intel
Intel is another leading tech company in processor, computer chips, software, and server production. The company was founded in 1968. It is the king of the semiconductor chip industry by revenue. It leads in manufacturing, innovative design, and marketing, making it the dominant brand in the microprocessor market. Its continuous innovativeness helps it remain at the top of the market and the first choice for computing and tech product developers.
Also, major PC manufacturers use Intel processors, which offers them a competitive advantage. However, Nvidia has been a big challenger to Intel in the GPUs and personal computer processors space. The two are reputable brands in this niche and working hard to remain at the top in the GPU market. For this reason, Intel is a fierce competitor and alternative to Nvidia.
3. Broadcom
Broadcom, formerly Avago Technologies, is a leading American semiconductor chips manufacturer founded in 1961. The company was an idea of a student-teacher project and stayed for four years without making any substantial returns.
Broadcom is a leader in the development of 5G smartphone chips. It is among the fastest-growing chipmaker and has a long-term relationship with Nokia and Apple. Also, it offers cable converter boxes, modems, server farms, Wi-Fi connections, switches, and Voice over Internet Protocol (VoIP). The company recorded a revenue of $27.5 billion in 2021.
Broadcom and Nvidia compete heavily in the networking market. The two brands offer specialized and innovative network solutions. While Broadcom is reputable for chipset technology, Nvidia leads in GPU technology. However, networking processors are their competitive front, making Broadcom a major competitor to Nvidia.   
4. Qualcomm
Quality Communications or Qualcomm is a top-ranking tech company based in San Diego, California. Established in 1985, the company is a popular brand in the telecom equipment and semiconductor industry. It is a pacesetter in the provision of smartphones and tablet processors and a choice for many manufacturers in this niche.
Qualcomm is experiencing consistent growth and expansion thanks to its leading-edge technology and innovativeness. Its ability to develop and create products that fit modern customer needs makes it a major competitor to Nvidia. While Nvidia is the king of GPUs, Qualcomm is making major strides. Hence, it is becoming a major competitor to Nvidia on this front.   
5. Texas Instruments
Texas Instruments (TI) is among the oldest tech companies in the United States. It was established in 1930 under the name Geophysical Service Inc. a name it dropped in 1951 to become TI. The company deals with the production of processing chips for industrial equipment, electronics, autos, and communication devices.
TI recorded a revenue turnover of $14.5 billion in 2020 from its semiconductor sales. The company targets customers in small and medium-sized tech product production. This aspect offers it a competing ground. As such, it stands out as the best alternative to Nvidia when considering a budget-friendly option.  
6. HP (Hewlett Packard)
HP is a household name in the computing technology arena. At least each household has or has had an HP laptop or computer. Established in 1939, the company grew to become a giant in the electronics industry. It was a major technology player during WWII. It offered counter-radar tech during that time.
Today, HP offers computer hardware and software. It is a major customer of Nvidia GeForce graphic cards. However, its step to create a gaming PC is the competitive ground with Nvidia. HP manufactures gaming computers and laptops, while Nvidia is a leading manufacturer of handheld gaming consoles. This aspect makes the two rivals in the gaming arena. Hence, HP is an alternative to Nvidia's gaming console when it comes to computer games.
7. Asus
ASUSTek Computer Inc. is a Taiwan-based tech company. Established in 1989, Asus deals with the manufacturing of electronics and computers for an international market. It ranks as the 5th largest PC manufacturer globally. Unlike other PC manufacturing companies, Asus develop each part of its products. This means that they make their chipset processors and GPUs.
Also, they supply networking devices, tablets, smartphones, and projectors that contain homegrown y accessories. In this essence, it stands out as a major competitor to Nvidia when it comes to GPUs and networking device production and marketing. Asus is like to take up a big chunk of this market due to its innovative design approaches. Its strong connection with big tech companies such as Dell also offers it a better competitive edge in the GPU market. 
8. Samsung
Founded in 1983, Samsung is the biggest maker of memory chips and smartphones in the world. The company has over 300,000 employees who have been instrumental in its growth and development. It collaborates with brands such as Nvidia in making processors for GPUs. For instance, it was a partner in the development of Nvidia's 8nm processors used in RTX 30-series GPUs.
Samsung is establishing a chip-making plant in Austin, Texas, set to start operation in 2023. The company offers stiff competition to Nvidia in the chipset niche. It remains among the top competitors to Nvidia in this niche.
9. TSMC 
TSMC stands for Taiwan Semiconductor Manufacturing Company. The brand started in 1987 and was the brainchild of Morris Chang. It grew to become a big player in the tech industry offering power semiconductors, software, IP solutions, packaging technology, system-on-a-chip solutions, and design tools.
TSMC has been a critical pillar in Nvidia's success by providing leading-edge chips. The chips have enhanced Nvidia's competitiveness in the graphics card market, solidifying a leadership position against Intel and AMD.
Despite this aspect, TSMSC is now a technology solution provider serving customers in computing, networking, communication, automation, and consumer electronics. Being a player in the computing and networking niches make it a big competitor to Nvidia solutions.    
10. Microchip Technology
Microchip Technology is a leading tech company in the United States. The company was established in 1989 to offer microcontrollers, integrated circuits, and semiconductors. It has employed over 18,000 workers and serves over 120,000 customers from varying sectors.
Microchip has a solid competitive edge against Nvidia thanks to its unique positioning. The company has built strong connections and relationships that guarantee its sustained profitability. It is a leader in offering chipsets for industrial manufacturers. For this reason, it remains an outstanding alternative to Nvidia.
Wrapping up
In a word, Nvidia is a big player in the GPUs and semiconductor chipset industry. It is among the pacesetters in modern technological device accessories. In particular, it's a household name in the video gaming arena by offering the best graphics processing units (GPUs) that every gamer desires.
However, it faces huge competition from other brands such as Intel, AMD, Broadcom, Qualcomm, HP, Asus, Samsung, Texas Instruments, and others. As evidenced in the list of top 10 competitors and alternatives, these brands compete for the Nvidia market share directly or indirectly. But Nvidia's concentration on innovation and diversification in various niches has kept it ahead of them.