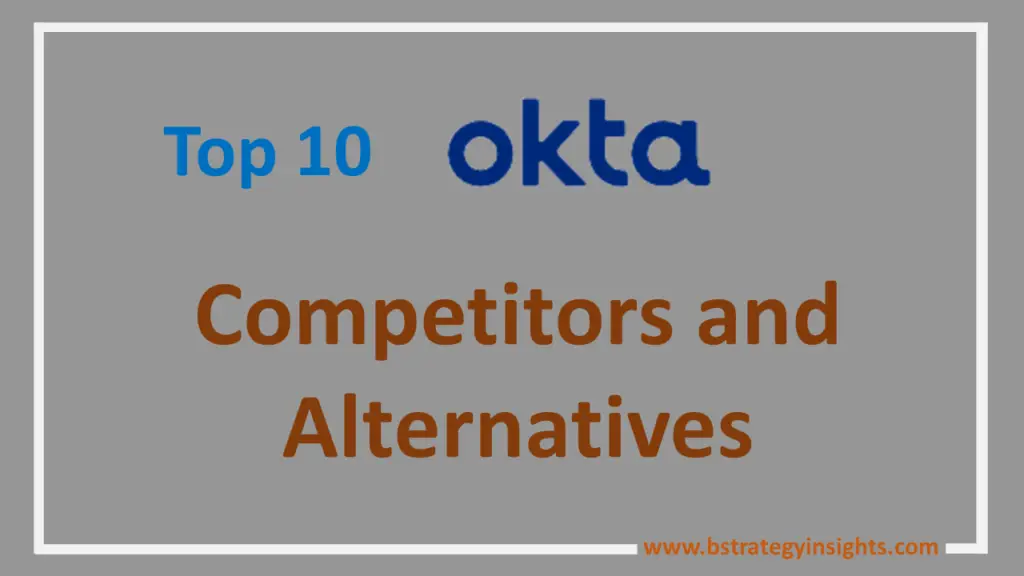 Okta was founded in 2009 and is based in San Francisco, California, United States. It was initiated by two founders: Frederic Kerrest and Todd McKinnon, who have the vision of creating a secure platform for identity and access management in one company.
It is a cloud-based system that provides up to ten or more services, including API, user management, access management, access gateway, single sign-on, and more. Okta is well known among various companies for its customizable functionality, which adds security and authentication to the companies' developed applications.
General Overview
Since its operation in 2009, it has expanded to 9 more offices worldwide, such as Toronto, London, Washington DC, Paris, Sydney, and more.
As of 2022, it has a total revenue of 1.3 billion USD. In addition, it has raised complete funding of 9 rounds, accounting for 1.2 billion USD, and gained 17 investors, of which 3 are the lead. It has also acquired six organizations as of 2021.
Okta's vision is to connect and create a secure identity of the community in society by combining it with technology. It provides simple and convenient access to people and other organizations worldwide.
These are the top 10 companies that compete with Okta and offer alternatives to it.
1. Ping Identity
Ping Identity is a software company that values identity as its core mission was founded in 2002 and is based in Colorado, United States. As of 2021, it has generated a total of 299 million USD.
The company provides enterprises with intelligent identity solutions like API, access security, and IAM. Ping Identity facilitates Zero Trust identity-defined security and streamlines the tailored user experience for businesses.
Moreover, it is well-trusted by over 50 percent of the Fortune 100 companies due to its experience and open standards.
2. OneLogin
OneLogin is a cloud computing company that provides identity and access management services to businesses and organizations. It was founded in 2009 and is based in San Francisco, California. The platform supports SSO, enabling enterprises to control user access to cloud and on-premises apps.
OneLogin makes identity management more accessible by providing secure, one-click access to all business cloud and on-premises apps for workers, clients, and partners across all device types. Additionally, it eliminates the lengthy procedure integration and provisioning projects, including de-manual. Moreover, it eliminates password and username reset, which are inconvenient.
3. Microsoft Azure Active Directory
Microsoft Azure Active Directory (AAD) is a cloud identity and access management solution owned by the Microsoft Corporation. It provides high-quality support in the services of single sign-on (SSO), self-setting password, built-in, and connection to other Microsoft software such as OneDrive and Office 365.
It has high rating features such as identity management, ID risk management, and workflow automation. It competes with Okta for the identity service market, but Microsoft offers higher functionality in complex features that Okta also relies on. Globally, it provides 600 services, including Linux, Android, Microsoft Windows, and more.
4. IBM
Founded in 1911, IBM has been committed to being one of the leading multilateral technology corporations across the globe with its development of hardware and software solutions. Also, identity management and access solutions. It has generated over 57.35 billion USD as of 2021, with operations in 171 countries.
IBM has a more extensive product portfolio than its competitors, including offerings such as Cognos Analytics, PureQuery, IBM Cloud, WebSphere, Quantum Experience, and many more. The IT behemoth serves 47 out of 50 Fortune organizations, considered one of Okta's rivals.
5. Duo Security
As its name implies, Duo Security is a cloud-based platform that offers two-factor authorization and authentication features for companies and organizations. It was founded in 2009 and is headquartered in Michigan, United States.
Duo Security offers simple and secure services that make the customer experience convenient and user-friendly. It provides several approaches for customizable permissions and controls and endpoint visibility. Also, it is known for its single sign-on features with two-factor authentication and remediation.
Duo also offers a technique for evaluating device vulnerabilities. Before allowing a device to connect to the company's network, this solution verifies users' and devices' identities to detect and stop security concerns.
6. RSA Security
RSA Security is another older company founded in 1982, headquartered in Massachusetts. It is a network security company owned by the Symphony Technology Group and has generated a revenue of 1 billion USD in 2021.
The business provides online fraud prevention, identity and access management solutions, and high-quality cybersecurity protection. It is well-favored among the Fortune 100 companies, in which 90 percent of the companies have used and trusted the service of RSA's access and identity management.
7. Auth0
Auth0 is another cloud service provider company that offers various features such as a widespread custom of APIs that support single-sign-on and identity management on devices, applications, and IoT of companies. It also provides connections and integrations to identity providers to set personal passwords and usernames.
The company also offers other features, such as top-quality multi-layered and adaptable security checks, database transfer, streaming, account linkage, and more. The application also aids with the security of the user profiles, login procedures, and credentials for both hosted and on-premise systems.
8. JumpCloud
JumpCloud is an American software company officially launched in 2013 to provide cloud-based security services ranging from identity management for users and devices.
JumpCloud is an open directory that provides safe data access. This enables secure access to anything from anywhere. This tool aims to streamline the user's work and provide access to information on any device or location. It facilitates identity management by giving remote administration access to many systems via a single browser-based admin panel.
Its Directory Platform offers a unified solution for security operations and developers to control employee identities and devices. It also implements the  Zero Trust policies and has over 100,000 enterprises as users worldwide, including corporations such as GoFundMe and Grab.
9. ForgeRock
ForgeRock was founded in 2010, based in California, with rapid growth of revenue and a valuation of 2 billion USD in 2021. ForgeRock is an identity platform that enables global brands, organizations, and government agencies to construct and secure customer-facing partnerships across any app, device, or item.
Users may utilize online identities to increase revenue, expand their reach, and initiate new business models. This platform offers an all-in-one IAM solution that includes digital identity and access management, identity gateway, and directory services.
10. CyberArk Identity
CyberArk is a public company founded in 1999 that focuses on information security with an emphasis on identity management and assessment. Besides user identity security, it also focuses on other sectors, including finance, healthcare, energy, and more.
CyberArk Identity protects businesses against growing cyberattacks aimed at the cloud, mobile devices, and on-premises servers that make up modern IT infrastructure. It offers a high defense against the primary method of attack in data breaches.
The platform is straightforward to install, enables seamless login and AI-powered authentication, and interacts with ZOOM and other applications.
Final Verdict
Okta has various features and functionalities as a high-quality software company to secure identity risk and management of users in different companies and organizations. It is specialized in single sign-on features and other tools such as API and access getaway that ensure authentication and authorization.