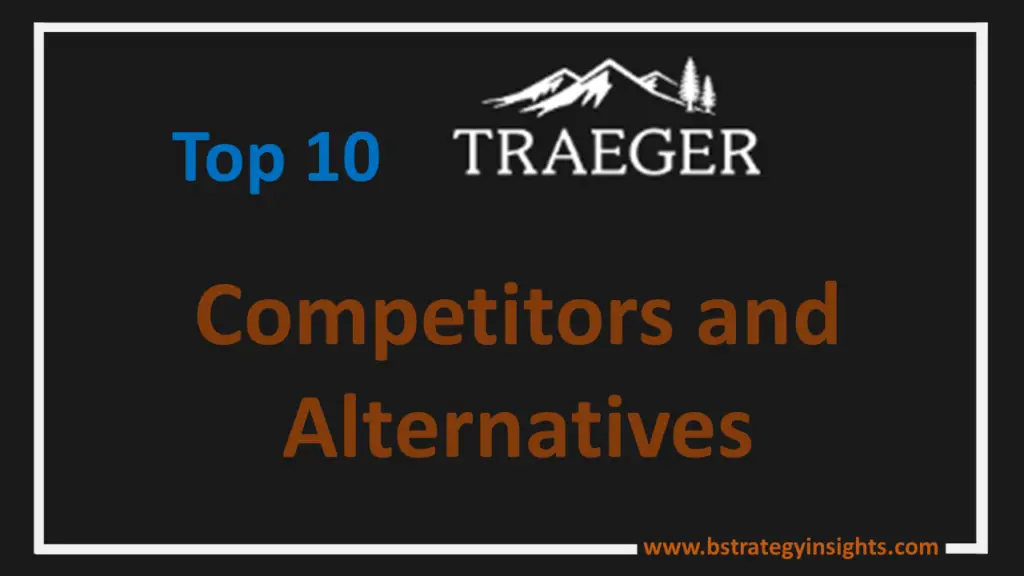 A manufacturer, Traeger Grills, produces wooden pellet grills, wooden pellets, seasonings, sauces, and cooking accessories. Joe Traeger established the business in 1985 to develop and market his legendary grill. The company's inventor obtained a patent for his creation in 1986, and the first industrial pellet grill was sold in 1988.

The Traeger family sold the business in 2006 for $12.4 million. Jeremy Andrus and Trilantic Capital Partners purchased Traeger Grills in 2014. The headquarters of Traeger Grills were relocated by the new management to Utah.

In 2021, Traeger Grills had an initial public offering (IPO). This grill expert has generated roughly $770 million throughout the upcoming fiscal year while employing 140 people.
General Overview of Traeger Grills
Traeger grills regulate heat and infuse food with fragrant smoke using all-organic hardwood fuel and augers with motors. On a single cooking system, consumers can grill, bake, smoke, braise, roast, and barbecue.
Until their pellet grill patent was outdated in 2006, the business dominated the market. Jeremy Andrus concentrated on creating barbecues that produce remembering and emotional experiences after purchasing Traeger.
Here is a thorough analysis of leading rivals and alternatives to Traeger Grills:
1. Z Grills
The greatest affordable alternative to the Traeger brand is now Grills, which has quickly dominated the market. When the company first appeared on the market in 2017, it set out to make a high-quality pellet grill that was significantly less expensive than others that were already on the market.
While Z Grills sells grills and smokers starting at $400, Traeger grills cost between $600 and $2,200. The most expensive grill offered by the company, which has Wi-Fi and many other great amenities, costs just $1,400, which is a remarkable $800 less than the most expensive model offered by Traeger.
Similar to Trager, Z Grills, a US-based business, provides a 3-year warranty on their products. Their affordable pricing is perfect for frugal buyers. With Z Grills products, you may benefit from a temperature range of 180 to 450 degrees, Wi-Fi on some models, direct flame access, and two free meat probes.
2. Camp Chef
Like Traeger, Camp Chef is a long-standing firm consisting of food and outdoor enthusiasts, but it has only recently expanded to provide pellet grills.
While you compare Camp Chef to the Traeger, you display Camp Chef Woodwind series with the Traeger 575 and 780.
When you compare the grills, you'll notice that even though they are identical in size and price, the Woodwind offers a lot more practical features and extras. What you receive with the Camp Chef Woodwind is the ability to add a Propane Fired, Side Mounted Sear Box or Flat Top with a Simple Ash Cleanout Mechanism and Slide and Grill Capability for Direct Flame Access.
3. Yoder
It's impossible to go wrong with the Yoder brand if you're trying to get a grill that looks stunning. Yoder grills are tough-looking and powerful. These barbecues and smokers were created by a US-based company to operate in competitive conditions in your backyard.
Yoder promptly out-performed all three of the abovementioned brands. While Yoder products are Made in America, Camp Chef, Z Grills, and Traeger all outsource their production to China.
Yoder can use heavy gauge steel and not be concerned about how much it will cost to transport the heavier goods from China because they manufacture their grills in the USA. Because Yoder utilizes heavy-duty, competition-grade steel components, even the smallest Yoder grill weighs more than 200 pounds.
4. Weber Inc.
The top barbecue company in the world, Weber sells barbecues, smokers, and accessories. In May 2021, the business went public, and one week after the $424 million IPO of Traeger, it began trading on the NYSE.
Weber launched a 50,000 m2 production and redistribution complex in Europe in October 2021. To hasten the production of Weber ConnectTM technology, the business bought June Life Inc, in 2001. The most developed rival of Traeger is Weber.
5. Char-Broil, LLC
A private business called Char-Broil creates grilling accessories for outdoor use. The business sells grills that are gas, charcoal, and electric. Additionally, it offers smokers, parts, extras, and grill cleaning supplies.
Char-Broil employed about 200 people in 2021. The grill expert generates $70 million a year while serving consumers in the USA.
With more than 70 years of experience in the grill industry, Char-Broil is the more established-brand one. Under the name W.C. Bradley Co., the business created the first cast iron charcoal stove barbecue in the 1940s.
Char-Broil released the Char-Broil CruiseTM Gas Grill in December 2021. This modern gas grill has the ability to set and hold a temperature during the whole cooking process. Overall, Char-Broil is the main rival of Traeger.
6. Danson Inc.
Country Smokers, Pit Boss Grills, and Louisiana Grills are brands owned and sold by Dansons Inc. In various markets for pellet grills, all three models go up against Traeger.
A rivalry exists between Dansons and Traeger. To develop the Louisiana grill and Pit Boss brands, Joe Traeger and his son Brian joined Dansons in 2018. In 2006, the family sold the assets of Traeger Grills as well as their brands and reproductions.
7. Recteq
Recteq, previously known as Rec Tec, produces grills with attractive designs. All Recteq grills feature PID controls and Wi-Fi accessibility.
Lifestyle marketing was embraced by Recteq. in 2020. The business now sells caps, beanies, koozies, jackets, and license plates with the Recteq logo. These goods can convert consumers to become family of the Recteq community, strengthening Recteq's edge versus Traeger.
The business employs about 25 people and generates $5 million in revenue annually.
8. Green Mountain Grills
There are different-sized pellet grills that are produced by Green Mountain Grills. Three different models are available from the company: a small Davy Crockett barbecue, a medium-sized grill of Daniel Boone, and a giant grill of Jim Bowie. What's more, Daniel Boone Choice and all top models support Wi-Fi function.
Green Mountian Grills has 28 employees and made about $5 million in revenue in 2021. In 2021, the best Black Friday barbecue deals were offered by Traeger and Green Mountain pellet grills. One biggest rival to Traeger in the pellet grill market is Green Mountain Grills.
9. Memphis Grills
Memphis Grills produces multi-functional appliances that let consumers grill, smoke, and barbecue on the same cooking system. Pro and Elite Grills are the two grill models that the business is selling. Both go up against Traeger's wood pellet grills and barbecues.
The Elite model cooks continuously for 24 hours and produces gradual smoking for almost 16 hours, compared to the Pro model's unbroken 12 hours of cooking. On top of Traeger replacement for grilling, smoking, and backyard BBQ is Memphis Grills.
10. Grilla Grills
A family-run grill business, Grilla Grills sells to customers directly. By eliminating the middleman, this strategy drives down the cost of the company's goods. The Silverbac, the company's main product, has stainless steel quality, 12-gauge covers, and double-walled insulation made of steel.
The Alpha, Pro, and All-Terrain versions from Silverbac are available. There are temperature controllers in Pro and Alpha. Additionally, all three designs have a 4 years warranty, compared to Traeger's three-year warranty.
They cost cheaper than Traeger barbecues while still being of outstanding quality and durability. In general, Grilla Grills is one reasonable Traeger replacement.