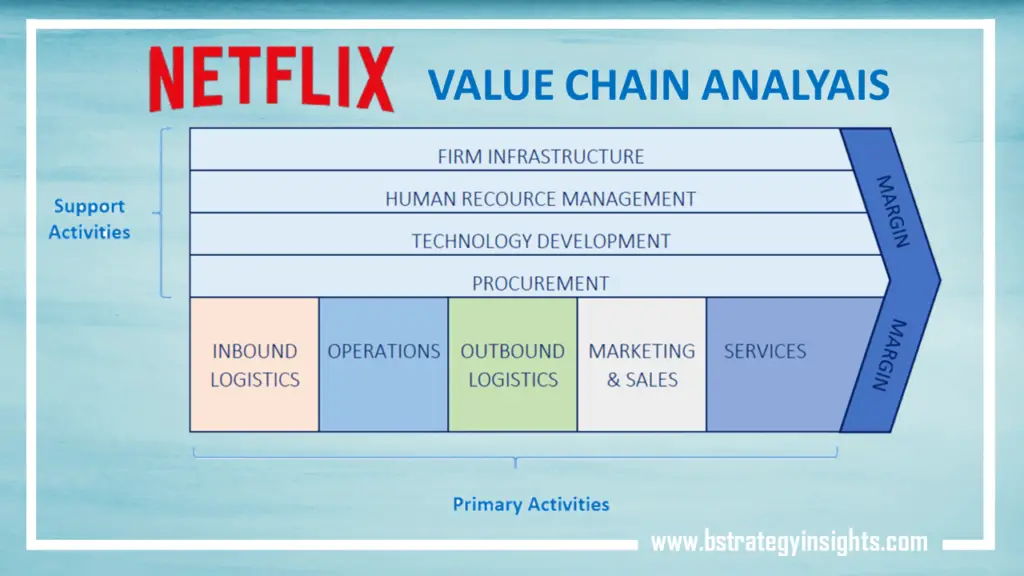 Among the names that come to light in the OTT platforms industry, Netflix is the leading name among customers. The company's platform is one of the world's first and current leaders in the online streaming industry. Netflix has come a long way from its initial DVD rental through the mail business model. Today, Netflix generates billions in revenues from its primary online streaming platform.
Netflix operates in about 190 countries around the world. There are some exceptions to the countries in which the online streaming giant operates. However, these exceptions mostly come due to political or local restrictions. However, the company still gets a majority of its revenues from its primary US market from which it generates almost half its sales.
Netflix operates a subscription-based business model. Therefore, the company heavily relies on its customer count to generate money. The company has had success in increasing its customer base to a significantly large number. The number of customers reported by the company in the third quarter of 2020 was 195 million. The company has the largest customer base in the online streaming market.
While the company uses content from other production houses, it also has in-house production. Netflix produces and distributes both films and television series. The company has also started its own line of movies and TV series under the "Netflix Original" banner. Similarly, it produces content in various languages across several countries.
There are various reasons why customers prefer using Netflix as opposed to other online streaming platforms. The reason may be specific to customers, for example, liking a TV series that is only available on Netflix. However, mostly, customers like the company, and its platform provides value to them. The subscription fee, for most customers, is below the value they get for the amount.
Due to this reason, Netflix has also trumped all the competition and gotten the leading position in the diluted online streaming service market. The company's strengths have played a significant role in its success in the past. Similarly, its financial performance has provided evidence that the company can be successful in the long run.
It is also crucial to look at the Netflix value chain analysis to understand the processes that help with value creation for customers. These processes also define how the company gains a competitive advantage over others in the market.
Netflix Company Profile
| | |
| --- | --- |
| Name | Netflix |
| Website | netflix.com |
| Founder | Reed Hastings, Marc Randolph. |
| Year founded | 1997 |
| Chief Executive Officer (CEO) | Reed Hastings |
| Co-Chief Executive Officer | Ted Sarandos |
| Headquarters | Los Gatos, California, US |
| Type of corporation | Public |
| Revenues (2021) | $29.698 billion |
| Key products/ services | Streaming media, video on demand, film production, film distribution, television production |
| Key competitors | Amazon Prime Video, Disney+, YouTube TV,  HBO On Demand, Sony Crackle, and Apple TV+, etc. |
| Key subsidiaries | DVD Netflix (DVD.com), Netflix Animation, Netflix Pictures, Netflix Pte. Ltd.,  Netflix Services Germany GmbH, NetflixCS, Inc., Netflix Services UK Limited, Netflix Streaming Services International B.V., Netflix Streaming Services, Inc., Netflix Global, LLC, Netflix Studios, Netflix Entretenimento Brasil LTDA., Netflix Pty. Ltd., Egyptian Theatre, etc. |
Source: http://netflix.isfoundhere.com/
Netflix Value Chain Analysis
Value chain analysis is a tool used by analysts, users, stakeholders, or investors to analyze a company's operations. With this analysis, the goal is to identify how a company generates value and gains a competitive advantage. Netflix Value chain analysis divides a company's operations into two portions, primary and secondary activities. For a company to gain a competitive advantage, excelling in both areas is crucial.
Netflix's Primary Activities
Primary activities are the fundamental activities directly related to a company's products or services. For any company, primary activities will consist of five portions namely inbound logistics, operations, outbound logistics, marketing and sales, and services. Therefore, it is critical to analyze all these activities on their own.
Netflix's Inbound Logistics
A company's inbound logistics defines the process of how it sources its operations. For Netflix, the inbound logistics come in the form of partnerships with various production houses. The company partners with production houses such as Warner Bros to get the latest content on its platform. By having a strong partnership with them, Netflix can achieve a competitive advantage.
Similarly, these production houses allow Netflix access to the latest content. The content is usually not available on other platforms or premiers on Netflix for the first time. It lets Netflix offer its customers unseen movies and TV series. It is how Netflix creates value in its inbound logistics activities by partnering with others.
On top of that, Netflix has an in-house production, which produces movies and TV series. The company uses this in-house production to develop original content in multiple languages. Any content made through its own production is cheaper and doesn't come with copyright restrictions. Therefore, Netflix also creates a competitive advantage through that.
Netflix's Operations
A company's operations are processes or activities that it performs to convert inbound to outbound logistics. Netflix improves its productivity and maximizes its efficiency through its operations. The center of the company's operations is its platform and the manag1ement that goes behind it. The company hosts all content on its servers, which provide customers with a way to view them.
Netflix uses cloud architecture to host its content. The company also connects various devices of users and allows customers to use their accounts with their devices. Similarly, it has other features on its network that provide the best services to customers. These include search and organize features. It also includes arranging content into lists, etc.
Netflix's Outbound Logistics
A company's outbound logistics defines the processes that go into delivering products to customers. Netflix's outbound logistics include its apps and website, where customers can view content. The company has apps on both iOS and Android, which deliver the content to the customers. The cloud infrastructure from its operations connects with outbound logistics to provide customers with the fastest streaming services.
The company also operates a DVD rental business. In that case, the outbound logistics include services that come with delivering these DVDs to customers. However, the DVD business does not make a large portion of the company's network.
Netflix's Marketing and Sales
Netflix has increased its marketing budget significantly in the last couple of financial years. The company spent $2.545 billion on marketing in 2021. These included promotions and advertisements to attract customers to the platform. Similarly, the company spent $2.228 billion on marketing in 2020, which also helped the company gain more customers.
Netflix's marketing campaigns have always been transparent to customers. It is what makes the company's marketing so successful. The company does not make any false commitments about its services either. Overall, it has created a competitive advantage for Netflix.
Netflix's Services
In the Netflix business model, it offers various services to customers. It is one of the company's most well-liked features. Due to its business model, most of Netflix's value starts after customers have paid for the platform. Therefore, providing these services and satisfying customers is a crucial part of the company's value chain.
Netflix provides customers with the best after-sale services. It includes customer services to help customers with their queries, such as account issues or payment issues. The company also has a 24/7 customer care center where customers can resolve their issues. Netflix operates worldwide. Therefore, providing 24/7 services is crucial for the company.
Netflix's Support Activities
Support activities are processes or operations that don't directly relate to a company's products or services. However, they are still crucial in a company's long-term success. They also play a role in coordinating and facilitating the primary activities. Similarly, the Netflix value chain analysis model defines four support activities. These are firm infrastructure, human resource management, technology development, and procurement.
Netflix's Firm Infrastructure
A company's firm infrastructure includes a range of activities, such as quality management, accounting, financing, planning, strategic management, and legal department. Netflix's effective infrastructure management has allowed it to increase its value throughout its value chain. The company does a great job in coordinating its infrastructure with other parts of its business.
Netflix has also managed to control its expenses in the long run. The company has not had a loss-making year in over a decade. The company's firm infrastructure has allowed it to coordinate its functions to make it profitable overall.
Netflix's Human Resources Management
Netflix has been supportive of its employees in the past. The company has included its employees in its decision-making process, which has made it a great tool for developing human resources. The company also does not have strict procedures for its employees as long as they perform their best. Netflix has also rewarded its employees for outstanding performances, making it an overall great working environment.
The great working environment has translated into better value creation for the company. Effective HR management has allowed Netflix to reduce its competitive pressure. The company's employees are motivated, committed, and willing to help the company achieve its objectives. Due to its business model, Netflix needs to have an effective HR management process to succeed.
Netflix's Technology Development
For Netflix, the use of technology in its operations is of the utmost significance. The company needs to utilize technology in its operations and other processes to gain a competitive advantage. Since the platform's nature is technological, the company must excel in it. Netflix has always brought creative and innovative changes in its platform through technology, which has allowed it to create value for customers.
Netflix uses technology in its products and processes. For example, the company uses cloud infrastructure to link all its operations. Similarly, the company has invested a lot in research and development, which has allowed it to excel in value creation. Overall, the use of technological developments has been the company's competitive advantage.
Netflix's Procurement
A company's procurement process defines the steps it takes to acquire products. For Netflix, the procurement involves obtaining copyright licenses from outside production houses. The company has also been able to excel in this field. Most original and well-liked content is available on the company's platform, which has allowed most customers to come to the platform. For example, Netflix was the first platform to host Friends TV series, for which it paid $100 million to acquire the copyrights.
The company's in-house production also benefits from its procurement activities. Due to its links in the movies and TV series industry, the platform has provided a stage for multiple original content creators to come forward. Through this, Netflix has created more value and attracted more customers as well.
Conclusion
Netflix is the leading name in the world of online streaming platforms. The company is highly profitable due to its value creation for customers. Similarly, no competitors have come close to dethroning Netflix from the top market position. These are all due to the company's impeccable value chain. Netflix value chain analysis is also provided above.