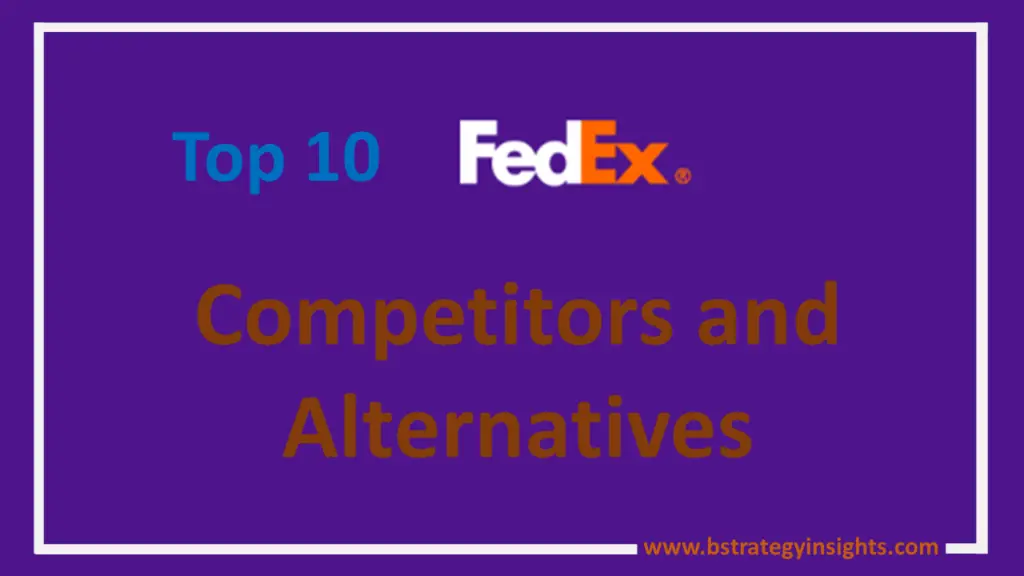 Federal Express (a name it dropped in 2000) (FedEx) is a leading multinational company that offers courier delivery services. Based in Memphis, Tennessee, the company was started in 1971. Frederick Wallace Smith was the brains behind FedEx. He developed this company's concept while still an undergraduate at MIT as part of his term paper.
FedEx grew to become a reputable shipping and courier delivery service provider around the globe. The company has employed over 239,000 employees since 2019. It became the first American company to hit $1 billion in revenue without any acquisitions or mergers. The company operated in over 220 countries and recorded a revenue turnover of over $84 billion in 2021.
It became famous for pioneering a package tracking system that offers real-time information on the package's location. Also, it merged as the leading LTL (less-than-truckload) carrier in the United stated in 2020. The company delivers parcels, packages, and goods to various destinations across the globe.
FedEx has four distinct business segments: FedEx Express, FedEx Freight, FedEx Ground, and FedEx Services. The company runs over 15 million daily shipments, making it the logistic powerhouse.
However, it faces market challenges such as labor shortages, rerouting costs, hiring, and rising transportation. In addition, the company is facing stiff competition from other logistics companies such as UPS, XPO Logistics, and DHL, among others.
Here are the top 10 FedEx competitors and alternatives: 
1. UPS (United Parcel Service)
In 1907, two entrepreneurs, James Casey and Claude Ryan started UPS, whose original name was American Messenger Company. The company later changed its name to United Parcel Service before rebranding to UPS in 2003. The UPS headquarters are in Atlanta, Georgia. The company operates in over 220 countries globally. It makes over 5.5 billion deliveries per year.
It has over 540,000 employees and registered a revenue of over $97.3 billion in 2021. UPS is focusing on an e-commerce player by launching the UPS Digital Access Program, which features a logistics, shipping, and payment services suite for businesses.
Like FedEx, UPS serves domestic and global shipment and delivery services. However, it pays much attention to the domestic market while FedEx remains a leading brand in the international markets. UPS generate more revenue than FedEx due to its exceptional focus on the small business delivery service. Hence, it is a leading competitor and alternative to FedEx.
2. DHL
DHL stands for its founders, Dalsey, Hillblom, and Lynn. The three partners founded the company in 1969. It is the world's largest logistics and courier service company recording over 1.5 billion deliveries per year. In 2002, it became part of Deutsche Post moving its headquarters to Bonn, Germany, from San Francisco, California.
DHL has six operational units: DHL Express, DHL Freight, DHL eCommerce, DHL Global Forwarding, Post and Paket Deutschland, and DHL Supply Chain. The company recorded a revenue of $80.11 billion in the 2021 financial year. It has over 380,000 employees worldwide.
By offering various solutions, DHL remains a supreme competitor to FedEx, particularly in inter-continental logistics.     
3. XPO Logistics
XPO Logistics is a leading logistics company in the United States. The company was established in 1989 by Michael Welch and Keith Avery. Its original name was Express-1 Expedited Solutions before rebranding to XPO Logistics in 2011. Its headquarters are in Greenwich, Connecticut and Lyon for European operations.
The company offers logistics and transportation services in over 30 countries serving over 50,000 customers across the globe. XPO Logistics has over 100,000 employees and a revenue turnover of over $12.8 billion.
This company's main revenue source is truck brokerage services that enable it to avoid losses in LTL operations. This service witnessed a rapid growth of 37% in 2021. It also offers XPO connect, a tech solution for matching shippers with the available transportation. With these aspects, XPO Logistics stands out as a leading competitor to FedEx.
4. Kuehne + Nagel
Kuehne + Nagel is a leading freight and logistic forwarding brand. Established in 1890, this German company grew to become one of the market leaders in the global logistics sphere. It has over 92,370 employees in its 109 countries operational points, where it serves over 400,000 customers.
Its primary services are logistics and freight forwarding through air, land, and sea. It also offers IT-based logistic solutions. Its operations depend on the trends in the global market, which impacts its revenues. However, the company will enjoy sharp growth, with e-commerce becoming the new norm in the B2C sphere.
As a way of expanding its operations, Kuehne + Nagel acquired Apex in 2021. Apex is a leading freight wholesaler. The acquisition enhanced its competitiveness. By operating air and sea freight forwarding, Kuehne + Nagel stands out as a competitor and alternative to FedEx.
5. USPS
United States Postal Services is another competitor to FedEx. The company is an agency of the federal government and is the monopoly in letter delivery services. However, it provides courier and package delivery. The agency has over 633,100 employees and generated a revenue of over $77 billion in 2021.
To enhance mail delivery and modernize its networks, USPS launched self-driving trucks.in 2019. However, it struggled to deliver over 300 million packages to their respective recipients in 2021, forcing it to find a new route. Its obsolete infrastructure and network make it difficult to meet the increasing package delivery demand.
Considering its resources and government links, USPS is a strong competitor to FedEx. 
6. DB Schenker
DB Schenker is a leading competitor to FedEx. This German logistic company offers land, sea, and air contract logistics and freight. It is part of the Deutsche Bahn AG, the German rail operator and was established in 2007. The company's headquarter is in Essen, Germany.
DB Schenker operates in 140 countries and employs over 72,000 people. Its annual revenue turnover in 2021 was $16.4 billion. The company has a strategic business model that has been pivotal in its growth and expansion. It prides itself on serving over 123 locations on the American continent.
Also, it won Cisco Excellence in Global Logistics Award in 2021. Being an award-winning company makes it stand out as a formidable competitor to FedEx.
7. Yellow Corp
Originally YRC Worldwide, Yellow Corp is a pacesetter in the American logistics sector. The company is public-owned, with the US government having a 30% stake in it. It has over 29,000 employees with a revenue turnover of $5.12 billion, as per 2021 financial reports.
The company is transforming to become a leading LTL freight carrier in the North American region. It got a $700 million federal loan for these purposes. With this evolution, the company stands out as a stiff competitor to FedEx.
8. GXO Logistics
GO Logistics was an annexe of XPO Logistics. The company stands out as the largest third-party contract logistics provider across the globe. It was established in 2021 as part of the attempt by XPO to separate its operations by creating a global contract logistics segment. GXO Logistics Inc. was born in the process.
The company has over 66,000 employees. It reported a revenue of over $7.6 billion in 2021. Also, it acquired all logistics operations of Kuehne + Nagel in Ireland and the UK. Its automation, use of artificial intelligence and machine learning to drive its operations put it ahead of FedEx and other leading logistic service companies.  
9. CEVA Logistics
CEVA Logistics is another reputable brand in the global supply chain and logistics sector. The company was born after a merger between Thomas Nationwide Transport (TNT), and Eagle Global Logistics (EGL) occurred in 2007. Its current owner is CMA CGM, among the pacesetting global shipping groups. The current CEVA Logistics headquarters are in Baar, Switzerland.
CEVA logistics operate in over 160 countries, reaching out to over 1,000 locations. It has a workforce of over 78,000 employees, with its annual revenue turnover hitting $5.4 billion in 2021. It also acquired Ingram Micro's CLS in December 2021, which made it the 4th largest provider of contract logistics services. The acquisition enhanced its operations and provided it with resources to compete with FedEx.
10. Purolator
Founded in 1960, Purolator is a leading Canadian logistics, package, and integrated freight service provider. It is a government-owned entity under Canada Post. The company serves the Canadian domestic market while it's subsidiary, dubbed Purolator International, takes up global and territorial deliveries.
Purolator employs over 13,000 people. It recorded a revenue turnover amounting to $2.2 billion in 2021. It hit 54 million package deliveries to various locations in Canada. The company tripled the number of contactless pick-up and drop-off locations. Also, it added a 25/7access feature called parcel lockers.
Considering that it has government backing, Purolator has the right muscles to compete with FedEx. It is an excellent alternative to FedEx when it comes to domestic deliveries in Canada. However, FedEx beats the company squarely in the global freight and logistics spheres. Regardless of these aspects, one can confirm that Purolator is a worthy competitor to FedEx.
In a word, FedEx has numerous competitors and alternatives. However, it remains a reckoning force in the global freight and logistics sphere.