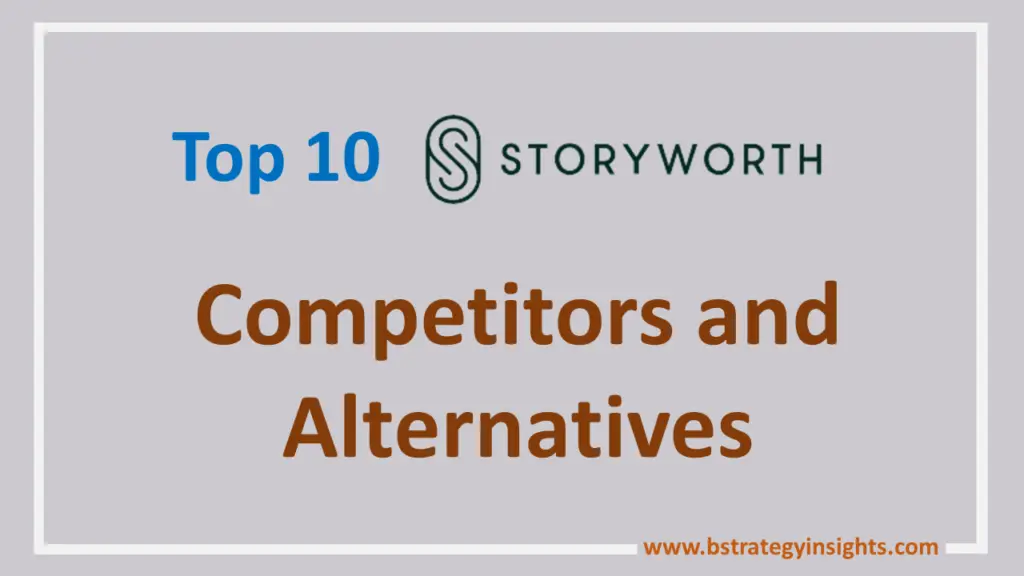 Do you have a dream of turning your stories into a book? Sometimes, this can be challenging when you cannot sit down and write your story and life experiences. But this is no longer the case. StoryWorth is transforming the space to allow you to turn your life stories and experiences into a book.  
StoryWorth is a subscription services company based in San Francisco, California. The company allow people to record their day-to-day life stories and convert them into books. Founded in 2011, the company was the brainchild of Kristi and Nick Baum. Nick is a former Google engineer and product manager, where he worked for five years.
He developed his own brand WhereBerry, a social planning app that allowed users and their friends to plan for the future. It provided simple steps for making all plans successful. However, WhereBerry did not last long. It failed in few years after launching.
Upon the failure, he used his leisure time to collect his dad's story. This exercise inspired him to think of a way to help people record and preserve their life stories and family histories which gave birth to StoryWorth.
The platform users receive automated emails with questions about their lives on weekly bases. The users have an option to reply to the questions via email or phone. This way, the platform can collect their story. It then converts the users' responses (both audio and text) into stories and shares them with the user's relatives privately.
The app offers an annual subscription fee of $99. Also, if you need a hardcover of your story, you will need to pay an additional $39. As a user, StoryWorth offers you an opportunity to create a book that you can present to your relatives during their special occasions, such as birthdays, graduations, and anniversaries.
While it was a great innovation, new alternatives to StoryWorth have come up. Platforms such as LifeArk, Saga Voice Journal, No Story Lost, and others are posing stiff competition to StoryWorth. Here is an insightful analysis of the top 10 StoryWorth competitors and alternatives:
1. LifeArk
Owned by Generation Transfer Inc., LifeArk is an app with a family diary design that allows parents to record and capture their life stories, interests, and stories for sharing with their children in the future.
Like StoryWorth, it has daily customized questions that enable the users to develop a personalized story of their life. This way, parents have an opportunity to establish a long-lasting connection with their kids. 
Also, it allows children to know and learn more about their parents by going through their life lessons and history as well as family histories. Being a family-dedicated app makes LifeArk a good alternative to StoryWorth.  
2. FamilySearch
FamilySearch is an organization that focuses on genealogical data/records, software, and education. The organization helps people learn about their genealogical history. It boasts of having a database of over 1.3 billion persons plus 5.7 billion books and images. The organization operates an app dubbed FamilySearch Memories.  
This app enables individuals to record, store and share memories such as life stories and legacy in the form of audio and photo records. Users have the option of collaborating with loved ones or going it independently. You can work with your friends or family to capture and keep records of your stories as photos, audio, and videos. However, it does not offer audio or hardcover books.      
3. Storycorps
Storycorps is another unique platform for capturing, storing, and preserving family history and life stories. Launched in 2003, the app has been a big milestone in enabling parents, children and humanity to store and share stories that build strong connections between people. The app offers personalized, high-quality interviews to collect information and store it for sharing. Users can share the preserved records on social media. 
However, it does not offer audio or hardcover books. Also, it is not family-focused, as you have an opportunity to choose who you would like to be your partner. So, it is a competitor to StoryWorth.
4. Saga Voice Journal
A brainchild of Nicole Wee and Amelia Lin, Saga Voice Journal is among the recent apps for storing life stories and experiences. The company was founded in 2019 with the goal of enabling families to record, preserve and share their life stories with loved ones. Unlike StoryWorth, this app is voice-based.
Users have an option to operate a family-like private podcast. The app allows users to pose conversation-sparking questions to their family and friends. Users can capture and store the memories as they converse and answer the questions. This way, they build a lasting audio record of their life stories.
5. No Story Lost
No Story Lost is another excellent alternative to StoryWorth. This online platform help families capture their life stories. The company then processes these stories into coffee table books. As a user, you can access the platform via their website.
To help the user realize their goals of capturing their stories and memories, the company has a group of staff who performs the audio transcription, writing and editing of the family stories before printing them into coffee table books. Upon completion, it sends the books to the respective users. The users can get a series of books with their family life stories and lessons they can pass on to kids and grandchildren.  
 6. Chatbook
Photos speak a thousand words. This idea was what inspired Nate and Vanessa Quigley to establish Chatbooks. This app enables users to develop photo books from their digital photos. The platform utilizes your photos drawn from social media or phone files to create a photo book. The users can connect the app to their social media accounts, such as Instagram and enjoy recurring creation of the photo books.
Chatbooks will create a mine photobook containing 60 photos and post it on your Instagram account. Also, it will deliver the same to you via email. The app has a user-friendly interface. It is also easy to use for everyone.   
7. Memorify
Memorify is another alternative to StoryWorth for capturing and storing life stories and memories. This app enables users to record and share video messages. As a user, you can create videos that you would like sent to friends and loved ones in the future or when you die.
Also, it has an option for creating a photo memory experience for corporate and private activities. Users have an opportunity to determine how long they want their recordings in the form of audio, videos, and photos should be stored on the platform. With it, the family and loved ones can have resources for the users' memories, stories, and life histories when they leave this world behind. 
8. Mixbook
Mixbook is an online photo designing platform which allows users to develop personalized photo cards, calendars, canvas prints, and photo books. The company has over 60 employees who perform the task of creating these items.
In addition, the platform offers Black Canvas, a tool that enables users to develop and design their photo books from scratch. The tool overs over 200 stickers, fonts, and backgrounds for use in their photobooks.
So, if you do not want to create an audio or text hardcover book of your life stories and history through StoryWorth, Mixbook is a good alternative. It will help you make a photo book to fulfil the same purpose.    
9. PastBook   
If Mixbook does not serve your purpose better as an alternative to StoryWorth, you can shift to PastBook. This app creates photobooks and products. Users have an opportunity to turn their images drawn from phones, Instagram, Facebook and other digital sources into amazing photobooks. They can also develop calendars, posters, cards and tiles from their photos without many challenges. PastBook utilizes artificial intelligence to select pictures from various platforms you connect to create an attractive photo book.
Users have a chance to use pictures from various platforms such as PC, laptops, Dropbox, phone memories, Gdrive, or social platforms and get their photo books processed in 60 seconds. So, if you want to turn your special moments from Instagram and Facebook into photo books, PastBook is a perfect option.    
10. Safe Beyond       
Safe Beyond focuses on recording your life stories, love messages, words of wisdom, and other precious memories you want to pass on to your loved ones when you are gone. The platform offers online and mobile apps that allow users to capture videos, songs, stories, poems, and written notes. Like StoryWorth, Safe Beyond helps users record and store memories and stories for their loved ones.
But Safe Beyond offer an opportunity for creating personalized messages that your friends and families can access after you are gone. It has unique features and filters. For instance, the users can include the event's name, date, and location on their records. Also, the users have an opportunity to create and schedule their last message. So, you can have your last message or social media post that you would like your friends and family to view and read when you pass on.