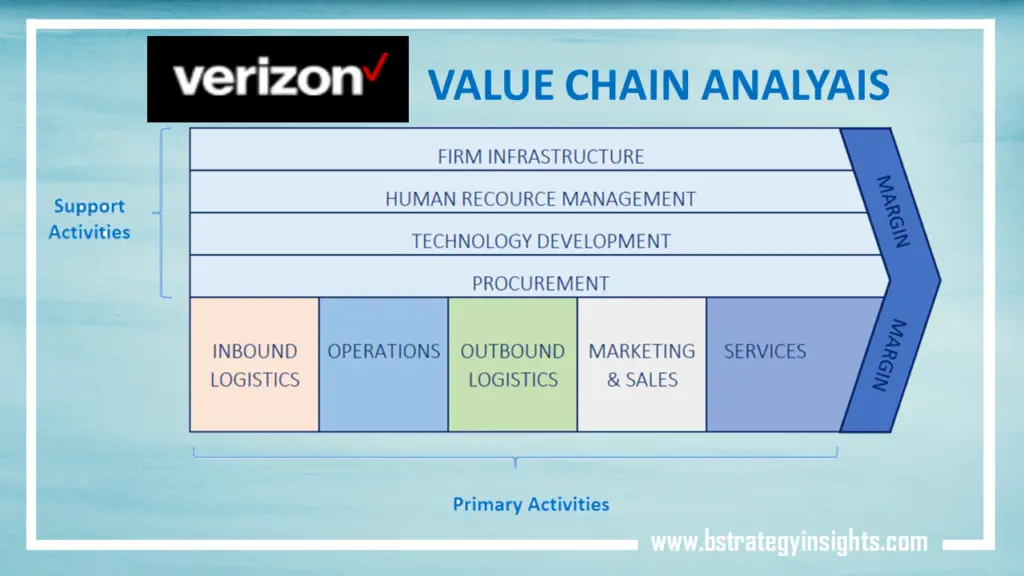 Verizon Communications is an American multinational telecommunications company. The company was formed as a result of a merger between Bell Atlantic and GTE. Soon after, it became the largest local telephone company in the United States. The company operated 63 million telephone lines across 40 states, placing it within the top names then.
However, due to the wireless communications technology developing, other companies came forward and captured a higher market share. Despite that, Verizon is among the top telecommunication networks in the US. Verizon's primary source of income is the telecommunication services it provides to customers in the US. However, the company also operates in other countries and provides other services that make money.
Verizon has also been active in the acquisitions market. The company has invested a significant amount of money into acquisitions, acquiring big names such as AOL and Yahoo. The company generated revenues of $131.868 billion in 2019, its highest revenues to date. Similarly, the company generated $19 billion in net income in 2019, although it was not the highest for Verizon.
Verizon has been a highly successful company. Within its current business model, the company has generated income from three market segments, including the Wireless, Wireline, and Corporate and other sectors. Similarly, the Wireless segment generates the highest revenues for the company, followed by the Wireline segment. Each of these segments provides unique services to consumers and corporate clients.
Verizon offers all of its wireless communication services and products through its Verizon Wireless subsidiary. In 2019, the subsidiary was the second-largest wireless communication provider in the US. Similarly, Verizon had over 153 million mobile customers in the same year. The company also stands behind its primary competitor AT&T in the market.
Verizon Company Profile
| | |
| --- | --- |
| Name | Verizon Communications Inc. |
| Website | verizon.com |
| Year founded | 1983 / 2000 |
| Chief Executive Officer (CEO) | Hans Vestberg |
| Headquarters | New York City, New York, US |
| Type of corporation | Public |
| Revenues (2021) | $133.613 billion |
| Key products/ services | Cable Television, Landline, Mobile Phone, Broadband, Digital Television, IPTV, Digital Media, Internet, Telematics, Wireless Network |
| Key competitors | AT&T, T-Mobile, Cox Communications, Cricket Warless, Comcast, RCN Telecom Services, etc. |
| Key subsidiaries | Verizon Delaware, Verizon New Jersey, Verizon New York, Verizon Pennsylvania, Verizon Washington, DC, Visible, XO Communications, Verizon Hearst Media Partners, etc. |
Verizon Value Chain Analysis
Value chain analysis is a tool that allows users to determine how a company creates value for its customers. Similarly, it provides an analysis of how companies generate to obtain a competitive advantage over others in the market. Value chain analysis divides a company's activities into two categories. These include primary and support activities.
The Verizon value chain analysis model suggests that companies have two types of activities, as mentioned above. Companies need to know these activities to create value for customers. While it divides a company's activities into two categories, it suggests companies need to focus on both categories to obtain a competitive advantage.
Verizon's Primary Activities
Primary activities consist of inbound logistics, operations, outbound logistics, marketing & sales, and services. These are activities that relate to a company's products and services directly. It starts with inbound logistics and ends on providing after-sale services. For Verizon's value chain analysis, primary activities include the following.
Verizon's Inbound Logistics
Inbound logistics include all the process involved in obtaining a company's raw materials or sourcing its services. For Verizon, inbound logistics consist of its owned stores through which it provides various services to customers. These stores are the primary source of services for customers. These are what allows Verizon to connect with its customers.
Similarly, Verizon sources its services through a chain of suppliers for its Wireline segment. The company also provides various services to corporate clients. For these, Verizon obtains the raw materials from several specialized suppliers. IT allows the company to serve its clients better while also providing better value to customers.
Verizon's Operations
A company's operations include all process involved in converting its products and services in raw form to finished goods. For Verizon, operations include various processes. Firstly, it includes maintaining equipment that is necessary for providing customers with uninterrupted services. Similarly, it includes building out its operations to new locations.
For a company the size of Verizon, it is crucial to maintain the necessary quality standards. Therefore, quality inspection is also a critical part of its operations. For Verizon Wireless's owned stores, an efficient and proper system of inventory management is also crucial. Overall, through its operations, Verizon obtains a competitive advantage over others.
Verizon's Outbound Logistics
A company's outbound logistics include all operations necessary to deliver finished goods and services to customers. As with other activities, Verizon has various outbound logistics. These include distribution channels through which the company delivers its products. This way, the company creates value for its customers.
The company also coordinates shipments to indirect retail stores. Through these, the company maintains more channels to reach its customers. The company also has shipment channels for online retails. For corporate clients, it includes channels used to distribute specialized products and services.
Verizon's Marketing and Sales
Marketing and sales include all promotional and marketing activities that companies undertake to promote their products. Verizon's marketing and sales are one of its biggest advantages compared to others. The company undertakes various marketing and sales activities to promote its products, which helps the company attract more customers.
The company has an efficient marketing management process, which creates a base for its marketing activities. It has the largest coverage, allowing customers from even the remotest areas to connect to the network. Its advanced network and devices also let it promote its products and services more. The company has run successful marketing and advertising campaigns in the past, which have further increased its sales.
Verizon also spends a large portion of its budget on marketing activities. The company spent $3.07 billion on advertisements in 2019, a 15% increase over the $2.68 billion it spent in 2018. Similarly, the company has various support suppliers that add to its promotions through a specialized sales force. Verizon's stores also contribute to its marketing.
Verizon's Service
A company's service includes all after-sale services it provides its customers. Due to its nature, Verizon significantly relies on these services to generate revenues. As mentioned, Verizon has numerous stores across various countries that help the company to do so. It also employs experienced sales representatives that provide support to customers.
The company also has a robust network support and repairs system that helps render uninterrupted services to customers. Similarly, the company has various call centres and online representatives that provide 24/7 service to customers. Overall, services are one of the largest contributors to the company's competitive advantage.
Verizon's Support Activities
A company's support activities don't relate to its products or services. These include firm infrastructure, human resource development, technology development, and procurement. Despite that, companies must excel in these areas to support their primary activities. On top of that, support activities can help achieve a competitive advantage and create value for customers.
Verizon's Firm Infrastructure
A company's firm infrastructure is the management and support activities that help it operate as an entity. A company of Verizon's size cannot maintain its position without a system of support through firm infrastructure. The company employs over 135,000 employees across various countries, which allow it to manage its primary activities.
Through its firm infrastructure, the company has been able to maintain its activities. The company also operates thousands of retail stores. Similarly, it has offices in several countries and cities. Coordinating the operations of these companies under a centralized roof is one of the company's achievements.
Verizon's Human Resources Development
A company's human resources management focuses on how it manages its workforce. Verizon employs over 135,000 employees in several locations. The company hires experienced individuals that add value to its products and services. The company's recruitment process is robust, which allows it to obtain the best services.
Verizon focuses on developing its employees ay offering training and promotions to them. Similarly, the majority of its workforce terms the work environment as positive. It makes Verizon a great place for employees. Through these motivated employees, the company can achieve all its primary activities much efficiently.
Verizon's Technology Development
A company's technology development shows how it uses technology to facilitate its activities and provide services to customers. Technology development is crucial for Verizon as the industry is constantly evolving. Verizon has moved from wired services to wireless services efficiently. It shows the company has incorporated technology into its activities. Therefore, it has attracted even more users.
The company also uses other technological developments in its activities. For example, Verizon has incorporated 4G and 5G technology to provide customers with the best services. Similarly, the company believes in energy management, open development, supplier innovation and market research. All of these have allowed Verizon to use technology to enhance its products and services.
Verizon's Procurement
A company's procurement is the activity involved in purchasing products or sourcing services. Verizon has a great procurement process through its great supplier relationships. The company must acquire wireless technology and other network equipment and parts to maintain its services. Similarly, it needs to invest in specialized equipment for corporate clients.
Verizon's procurement process has allowed it to obtain all these products and services at affordable prices. In part, this has allowed the company to add value to its products and services without hiking prices significantly. The company also obtains a supplier warranty, allowing it to provide the best quality products and services.
Conclusion
Verizon is the 2nd largest wireless communications network in the US. The company provides various products and services to consumers and corporate clients. Verizon's primary and support activities allow it to obtain a competitive advantage over others. Similarly, it creates value for customers through these activities, which lets it maintain its top position. A better analysis of how the company achieves it is given above through the value chain analysis.