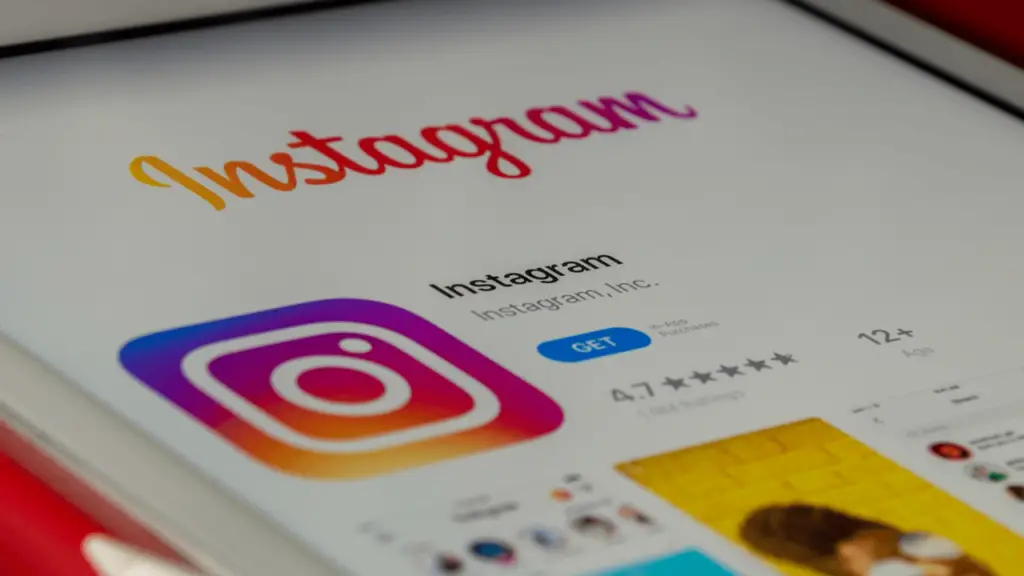 Social media websites are very popular nowadays whether you're an individual, marketer or business entity. Facebook, Instagram, Twitter, LinkedIn, YouTube, etc., are popular social media and sharing platforms with billion of users worldwide. Facebook might be topping all the other social media platforms with nearly 2.96 billion monthly active users, but Instagram is also not less popular.
Instagram has nearly 2.35 billion monthly active users, and it is the fourth most popular social media platform in terms of monthly active users. If we talk about businesses having their target audience in Gen-Z, Instagram is usually their go-to platform for targeting the audience with personalized ads and recommendations.
Businesses often rely on Instagram as an effective platform to engage with customers through engaging and entertaining content. Lately, there have been a lot of changes in Instagram, like the shared messenger for Facebook and Instagram, creator tools, and integration of Facebook and Instagram accounts into one. Therefore, several people wonder if Facebook owns Instagram or if it will merge with Facebook.
We have gathered all the information you need to know about the owners of Instagram and how the ownership of the platform might affect the working and features. So let's get into it.
What Is Instagram?
Instagram was founded on October 6, 2010, for the first time and was owned by the founders of the app. The app development started in San Francisco by Mike Krieger and Kevin Systrom. They started working on the app called Burbn, a mobile check-in app.
Burbn was very similar in features to the Foursquare app. Therefore, the founders of Burbn decided to shift the focus of their app to a social media networking app for photo and video sharing. The app name was also changed from Burbn to Instagram.
The name Instagram drew its inspiration from the instant camera and telegram. Or we can say Instagram is a portmanteau of Instant Camera and Telegram. The app, which started as only a photo and video-sharing app, has transformed into a very diverse social networking website that is effective for individual content creators, businesses, marketers, and individual users as well.
How Does Instagram Work?
Before we talk about the ownership of Instagram and shareholders of the social networking site, let's have a quick overview of how Instagram work.
Instagram identifies itself as a photo and video-sharing app for major operating systems like iPhone and Android. However, the app versions for Microsoft OS have also been released. The platform allows users to upload their photos and videos, add captions, hashtags, etc., to the photos and post on their profile. The followers of users can view the posts shared by the users. After a lot of changes in Instagram, the platform allows you to share your content with only a limited number of people and not all followers.
Here are a few points about Instagram that will make it clear about how the platform work:
Posting Content
Once you've signed up for your Instagram account, you can post different photos and videos on your wall. You can add captions to photos, hashtags to improve organic visibility, and tag different people from your followers, followings, etc. You can also post Instagram Reels like 30 sec or 1-minute videos as shared on Tik Tok.
Followers and Followings
You can either choose to have a public account or a private account. Anyone can follow you and view your content when you have a public account. However, when you choose to keep a private account on Instagram, it works like Facebook. Any person who wants to follow you will have to send you a request. If you approve, the person will be added to your follower list, and he can view the content you've uploaded on Instagram.
Instagram For Businesses
Instagram has evolved with a lot of tools to facilitate businesses leveraging the platform. The marketers can advertise on Instagram to reach their target audience, leverage influencer marketing and collaborate with KOLs to draw conversions. Besides, eCommerce integration features and data monetization allow businesses to earn money by selling products and services on Instagram.
Influencer Marketing
If you're a content creator and have expertise in your specific field of life, you can become an influencer on Instagram by sharing valuable content with your audience. You can undergo paid partnerships with different brands and influence the decision-making of your follower audience.
Who Own Instagram?
Two individuals founded Instagram and sold the company to Facebook after just two years of its launch. Later on, Facebook was rebranded as Meta, and Meta currently owns Instagram. The social media platform is operated under the umbrella of Meta, and Meta is the major shareholder of Instagram.
It's needless to say that Meta owns Instagram, and other individual and corporate shareholders also hold the company shares. All the shareholders of Meta might have their share in the equity of the Instagram platform.
History of Instagram
Let's dig into the history of Instagram and learn about the journey of Instagram from an independent photo and video-sharing social network to a social network owned by Meta.
2010 – 2011
The years 2010 and 2011 were the development period for the photo and video-sharing social network. The major milestones during the two-year period are as follows:
March 5, 2010: Systrom closed a seed funding round worth $0.5 million with Andreessen Horowitz and Baseline Ventures. The name of the app at that time was Burbn.
October 2010 –August 2011: Josh Riedel joined the company as Community Manager, Shayne Sweeney as an engineer, and Jessica Zollman as Community Evangelist.
July 2010: Mike Krieger shared the First post on Instagram on July 16, 2010, at 5:26 pm.
October 2010: iOS app of Instagram was officially launched.
February 2011 – Instagram raised $7 million in Series A funding. The investors like Benchmark Capital, Chris Sacca, Jack Dorsey, and Adam D'Angelo took part in the round.
2012 – 2014
April 2012: $50 million was raised by Instagram from a venture capitalist, and the second largest investor in Series B fundraising was Joshua Kushner through his investment firm Thrive Capital. The investment firm later doubled its money by selling Instagram to Facebook.
April 2012: Android version of Instagram was officially released and an important milestone of 1 million downloads in less than a day.
April 2012: Facebook Inc. entered the deal and purchased Instagram for $1 billion in cash and stock. At that time, Facebook Inc. intended to run Instagram as an independent company.
September 2012: The deal between Facebook and Instagram closed with $300 million in cash and 23 million shares of stock.
November 2012: Website profiles were released for the users who wanted to scroll the user feed from web browsers.
March 2014: Until 2013, Instagram was using Foursquare API technology for named location tagging. However, in March 2014, the platform started testing and switching to use Facebook Places.
2015 – 2017
The major milestone between 2015 and 2017 was a redesign of the Instagram UI and the launch of the Windows app.
April 2016: Windows 10 mobile app was released by Instagram.
May 2016: UI revamp in the Instagram app
December 2016: Comment liking feature was added to Instagram
2018 – 2019
April 2018: In order to comply with GDPR regulations, the feature to download or achieve user data for the users was released
June 2018: IGTV was launched as a standalone video application on June 20.
September 2018: Mike Krieger and Kevin Systrom stepped down from Instagram.
October 2018: Adam Mosseri became the new head of Instagram.
August 2019: The Following tab from the app was removed from Instagram in the pilot testing.
2020 – Present
A lot of new features have been added to Instagram from 2022 to 2023. There were no notable events during the period except for the NFTs added to the platform in 2022 and a worst outage of Meta services on October 4, 2021.
One of the biggest breakthroughs in the Instagram platform is the release of Threads by Meta on July 5, 2023. The platform is connected with Instagram and allows users to post public short-form blog posts.
Shareholders of Instagram
Let's talk about the owners(shareholders) of Instagram owned by Meta. Here is the detail of different individual and corporate shareholders of Instagram:
Meta
After the transfer of ownership of Instagram to Meta, the shareholdings of Meta are highest in the platform. The individual investments of different shareholders are also treated as Meta's ownership.
Meta is the company that owns the apps like Facebook, Instagram, Threads, Whatsapp, and many other products. Mark Zuckerberg is the company's biggest shareholder, with 14% shares in equity.
According to the latest figures, Meta Platforms own 997181000 shares of Instagram with 98.5% ownership stakes in the company. Therefore, the major stakeholders of the Meta Platform have a share in voting power and strategic decision-making for Instagram. Following are the institutional shareholders and individual shareholders who own Meta:
Mark Zuckerberg
Mark Zuckerberg has 13.6% shares in Meta Platforms, Inc., as of March 31, 2023. He has the largest voting stake in the company. This also makes him the shareholder with the most equity shares on Instagram.
Sheryl K. Sandberg
Sheryl K. Sandberg is a technology executive based in America. She served as Facebook's Chief Operating Officer from 2008 to 2022. However, she is still on the Board of Directors of Meta. She has around 1.4 million shares in Meta, giving her 0.1% equity stocks.
Christopher K. Cox
Christopher K. Cox is Meta's current Chief Product Officer and a company shareholder. The current shares of Christopher K. Cox in Meta Platforms Inc. are 34297.
Eduardo Saverin
Eduardo Saverin owns around 2% of the stakes in Meta Platforms Inc., as of the proxy statement issued by Meta in 2022.
Vanguard Group
Vanguard Group owns 6.9% equity stocks in Meta Platforms and a voting power of 3.1%. Vanguard Group is the world's largest mutual funds provider and second-largest exchange-traded funds(ETFs) provider.
Vanguard Group
Vanguard Group is the second-largest institutional investor in Instagram, with 2.2% ownership stakes at 26356000 shares.
BlackRock
BlackRock also holds a 2% ownership stake in Instagram with 22942000 shares.
Other Institutional Investors
Many other institutional investors also play a significant role in the ownership of Instagram. The percentages of the institutional investors are as follows:
State Street Corporation –1.8% ownership stake at 19950000 shares
Fidelity Management & Research Company –1.6% ownership stake at 17010000 shares
Morgan Stanley –1.2% ownership stakes with 13180000 shares
Bank Of America –1.2% ownership at 12900000 shares.
Conclusion
We have walked you through everything you need to know about Instagram's history, ownership, and features. Instagram is a very popular video and photo-sharing app with over 2.65 bn active monthly users. Meta Platforms Inc. has the largest stake in Instagram, and the shares of Meta are publicly traded on the stock exchange. Whether you want to invest in Meta or want to know about hirerachy of Instagram ownership, this article has everything you need to know!
FAQs
Does Mark Zuckerberg own Instagram?
No, Mark Zuckerberg doesn't own Instagram in his personal capacity. However, he is the major shareholder in Facebook, now Meta Platforms Inc., which acquired Instagram in 2012 for $1 billion.
Who is the CEO of Instagram?
The current CEO of Instagram is Adam Mosseri, who started working in this position on October 1, 2018. Mosseri has also served as an executive at Facebook in the past.
Who is the CEO of Meta?
Mark Zuckerberg is the CEO of Meta Platforms Inc. and has been presuming the role since Meta, previously known as Facebook, was founded in 2004 by him. Mark Zuckerberg is also a major shareholder of Meta Platforms Inc.
Who first owned Instagram?
Instagram was founded by Kevin Systrom and Mike Krieger in 2010. The founders remained the company's owner until it was sold to Facebook for $1 billion. Before Facebook purchased it, the company's major investor was Joshua Kushner, who invested in Instagram through his firm Thrive Capital.
Why is Insta better than Facebook?
According to most users, they find Instagram a more mobile-friendly application as compared to Facebook. Despite the number of Facebook users being higher than Instagram, most people highly rate Instagram over Facebook.